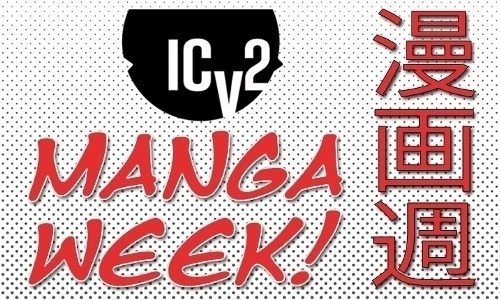 An ICv2 Release.
ICv2 is pleased to announced that it has launched its annual Manga Week event, sponsored this year by VIZ Media, Square Enix, and Tokyopop. During Manga Week, ICv2 will feature special manga content, including tips and trends, news, and interviews.
"Manga grew strongly in 2019, and we're excited to participate in the continued growth of this important category with this editorial event" ICv2 Publisher Milton Griepp said in a statement accompanying the announcement. "Our annual tradition of focusing on manga with a special week of editorial content is a proud accomplishment of ICv2, and we're proud to continue that tradition with our 2020 event, tracking the latest trends and helping retailers find new ways to sell this crucial category. Manga Week allows us to explore issues around this changing market in depth, and we want to thank our sponsors, VIZ Media, Square Enix, and Tokyopop, for their support."
Here's the full linked list of Manga Week articles:
To Japan and Back: Manga Based on American (and British) Pop Culture
Neil Gaiman Blurbs Steve Alpert's 'Sharing the House with the Never-Ending Man'
ICv2 Interview: Square Enix Publishing Director Leyla Aker
Netflix Invites CLAMP, Other Japanese Creators to Develop Originals
Review: 'Hi Score Girl' Vol. 1 GN (Manga)
VIZ Manga Sales Up Over 40% in Comic Stores in 2019, Top Titles, Coming in 2020
Tokyopop Launches 'LOVE x LOVE' Romance Imprint
Behind the Scenes of LOVE x LOVE
Top 10 Manga Franchises - Fall 2019
Isekai Manga: Zapped into Another World
Seven Seas Announces Nine New Manga Titles for Fall 2020
Watch ICv2 every day during Manga Week for more on what's happening in this critical segment of the graphic novel market.