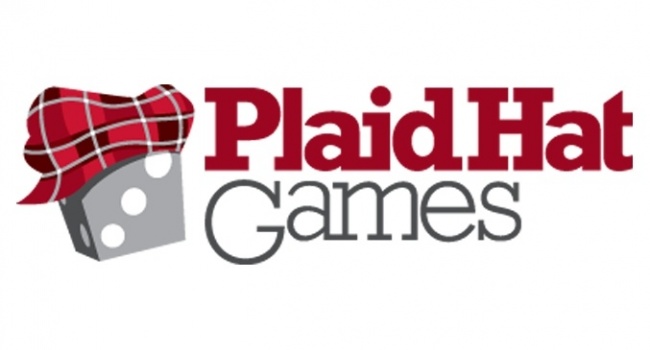 On February 19, Plaid Hat Games' founder Colby Dauch reached an agreement with the Asmodee Group to reaquire the rights to Plaid Hat and many of its titles.
Asmodee acquired Plaid Hat Games in 2015 as part of F2Z Entetainment (see "Asmodee Acquiring F2Z Entertainment"). Since that time, Dauch has acted as the Head of Studio at Plaid Hat, producing a number of new titles for Asmodee, including the Adventure Book Games line (see "Plaid Hat Launches Adventurebook Game Line"). With the transfer of rights to Dauch, Plaid Hat Games will once again operate as an independent game publisher.
Along with the Plaid Hat name, Dauch will gain publication rights to some of Plaid Hat's catalog of titles, but a number of lines will continue to be produced under the Asmodee umbrella. Dead of Winter and Raxxon (see "Plaid Hat Announces 'Raxxon'") will both become part of the Fantasy Flight Games line, while Mice and Mystics, Stuffed Fables, Aftermath (see "Plaid Hat Expands Adventure Book Line with 'Aftermath'"), Battlelands (see "'Battlelands' Card Game"), and the Adventure Book Games line will be transferred to Z-Man Games.
Asmodee will continue to act as a distribution partner for Plaid Hat.