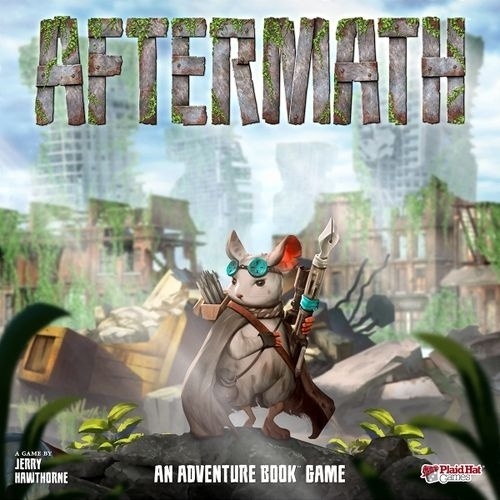 Plaid Hat Games ventures into a post-human world with cute rodents in its latest Adventure Book Game,
Aftermath
. The game is slated for Fall release.
Designed by Jerry Hawthorne (
Mice and Mystics
,
Stuffed Fables
),
Aftermath
imagines a world where humans are gone and rodents must form a close-knit colony, forage, and survive. Players take on the roles of mice, hamsters, and guinea pigs adventuring out to protect their home. There are 27 story-driven missions in the game to allow for extended play. As with
Stuffed Fables
, the board is spiralbound with rules and maps that the included miniatures play on.
Aftermath
accommodates one to four players. A suggested age range and time to play were not provided. MSRP is $84.95.
Click Gallery below for game pics!