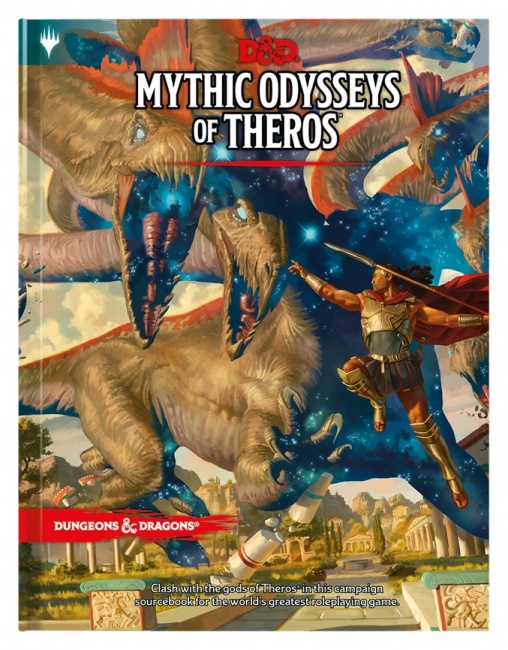 Wizards of the Coast announced
Mythic Odysseys of Theros
, a new sourcebook for
Dungeons & Dragons
, for release on June 2, 2020.
D&D campaigns can now enter another plane of Magic: The Gathering with Mythic Odysseys of Theros. This book features a variety of new rules, races, gods, and monsters found in the plane of Theros. Players can now use satyrs or leonin as races, and the new rules introduce supernatural gifts as well as five signature artifacts wielded by the deities of Theros. It also has Magic: The Gathering-inspired subclasses like the College of Eloquence for Bards and Oath of Heroism for Paladins.
This book comes with two different covers, a main cover and a alternate cover by Kevin Tong. Mythic Odysseys of Theros will retail for $49.99.
Wizards of the Coast also announced Explorer's Guide to Wildemount for March (see "Wizards of the Coast Announces 'Critical Role' Setting For 'Dungeons & Dragons'").
Click on Gallery below to see full-size images of the covers!