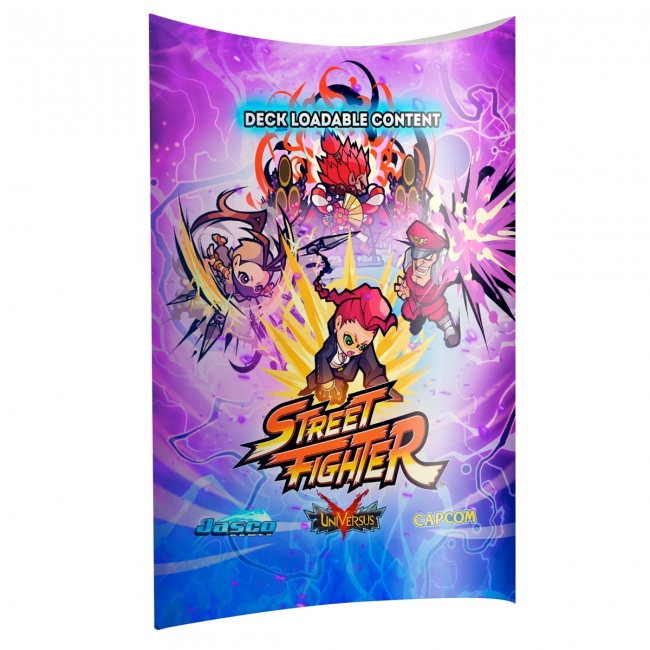 Jasco Games will release the
Street Fighter Collectible Card Game DLC
, the third
Universus Deck-Loadable Content
pack, on April 3.
The Street Fighter pack comes with 20 cards for use with the Universus CCG system, all featuring characters from the venerable Street Fighter franchise presented in chibi-style artwork. The pack includes four characters for the game: Akuma, C. Viper, Ibuki, and M. Bison. There is one character card and two copies each of an attack card and foundation card for each character, a total of 12 new cards. All cards foil versions.
Click Gallery below to see the new cards
.
MSRP for the Street Fighter Collectible Card Game DLC is $29.99.
Jasco has also announced UniVersus sets featuring My Hero Academia (see "Jasco Games Unveils Release Date for 'My Hero Academia: Collectible Card Game'").