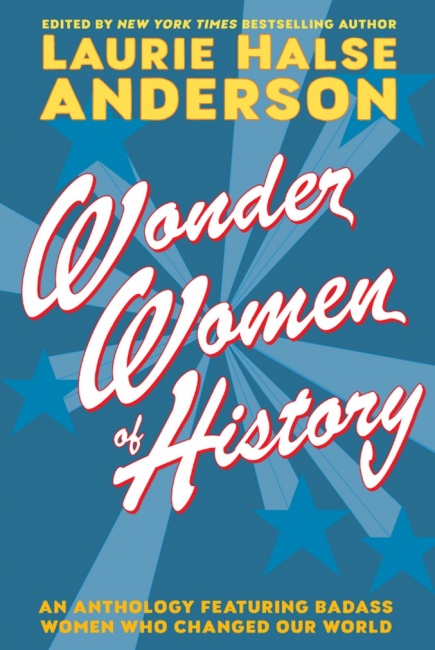 DC Comics has announced the young adult graphic
Wonder Women of History
launching December 1.
Wonder Woman has been a symbol of strength, compassion, and fairness for decades. Wonder Women of History features multiple tales of real-world heroes worthy of Diana's mantle. From the impact of activists such as Dolores Huerta, Malala Yousafzai, and Greta Thunberg; to the fields of science and technology like Ellen Ochoa and Grace Hopper; pop culture and sports idols such as Venus and Serena Williams and Tina Fey; artists like Frida Kahlo; and political voices such as Michelle Obama and Ruth Bader Ginsburg.
Wonder Women of History will be edited by National Book Award-nominated and New York Times bestselling author Laurie Halse Anderson (Shout). Author and artist contributors will be announced at a later date. The anthology will retail for $16.99.
DC Comics and Anderson will explore Wonder Woman's teen years this summer with Wonder Woman: Tempest Tossed (see "Preview: Wonder Woman: Tempest Tossed' OGN').