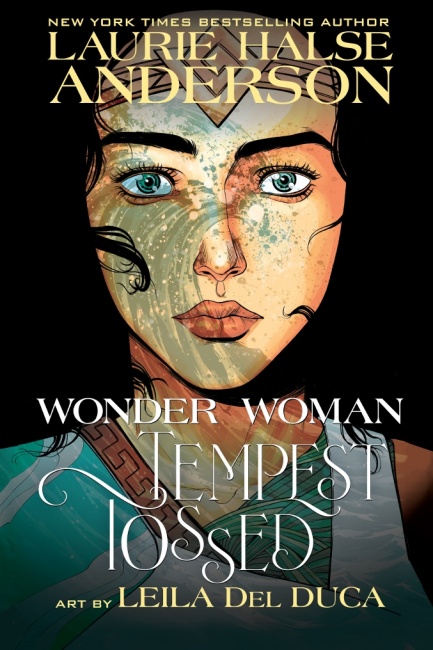 Wonder Woman: Tempest Tossed OGN
Publisher: DC Comics
Release Date: June 2, 2020
Cover Price: $16.99
Writer: Laurie Halse Anderson
Artist: Leila Del Duca
Cover: Leila Del Duca
Format: 208 pgs., Full-Color, Trade Paperback
Rating: Teen
DC Comics has announced a new thought-provoking Young Adult original graphic novel by
New York Times
bestselling author Laurie Halse Anderson and featuring artwork by acclaimed artist Leila Del Duca.
Wonder Woman: Tempest Tossed
will spotlight powerful themes including American idealism and the refugee experience.
Publisher description: Princess Diana of Themyscira believes that her 16th birthday will be one of new beginnings—namely, acceptance into the warrior tribe of the Amazons. But her birthday celebrations are cut short when rafts carrying refugees break through the barrier that separates her island home from the outside world. When Diana defies the Amazons to try to bring the outsiders to safety, she finds herself swept away by the stormy sea. Cut off from everything she's ever known, Diana herself becomes a refugee in an unfamiliar land.
Now Diana must survive in the world beyond Themyscira for the first time—a world that is filled with danger and injustice unlike anything she's ever experienced. With new battles to be fought and new friends to be made, she must redefine what it means to belong, to be an Amazon, and to make a difference.
Wonder Woman: Tempest Tossed
is a story about growing into your strength, fighting for justice, and finding home.
Click on Gallery below for full-sized images of the preview pages.