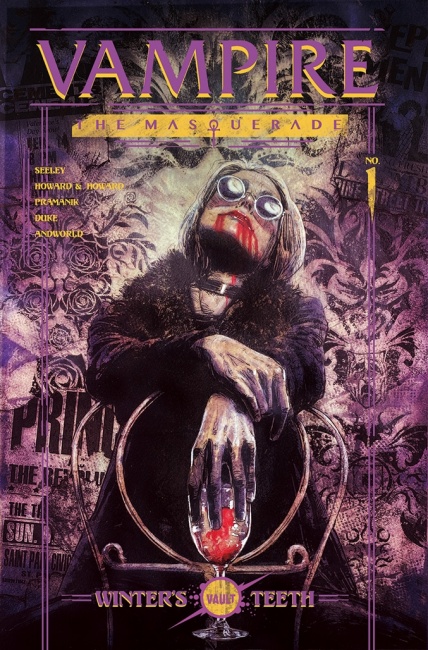 Vault Comics will launch
Vampire: The Masquerade
, a new comic series based on the roleplay8ing game, under license from Paradox Interactive, in July 2020.
Vault dives into the bestselling World of Darkness universe, an underworld of vampires, ghouls, and hunters. In the Vampire: The Masquerade #1, Cecily Baine, an enforcer in the Twin Cities' elite cabal of Kindred, mentors a mysterious young vampire and gets caught up in a vampire society conspiracy. Also, each issue of this series will include exclusive RPG material for Vampire: The Masquerade 5E by Modiphius Entertainment which will enable readers to play along, in their own RPG groups, with the unfolding comic events.
This comic is written by Tim Seeley, Tini Howard, and Blake Howard with art by Devmalya Pramanik, Nathan Gooden, colored by Addison Duke, and covers by Aaron Campbell.
Vampire: The Masquerade tabletop RPG products are sold by Modiphius (see "London Calling in 'The Fall of London Chronicle'") and Onyx Path (see "The Twisted Horror of Vampire Faiths Unveiled").
Click on Gallery below to see a full-size cover and interior art!