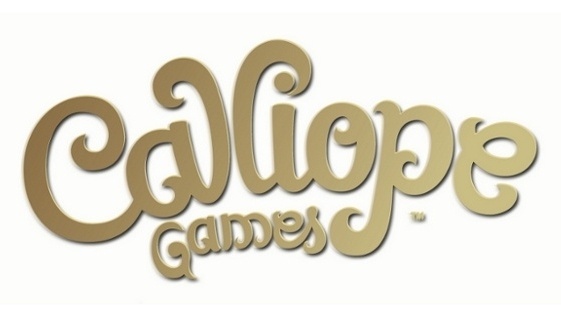 Calliope Games has slashed its distributor roster "to protect and maintain control of its intellectual properties," the company announced. Its new roster will consist of ACD Distribution, Alliance Game Distributors, and Publisher Services Inc. in the U.S., and Universal Distribution in Canada. Publisher Services Inc., which sells to hobby, specialty retail, and mass channels, is a new distributor for Calliope, the other three companies continue as distributors.
Calliope Games brands and assets "remain at risk and are jeopardized by negligent marketing tactics and counterfeit products," the company said in announcing the change. Although the company uses two outside companies plus internal staff to support and protect its properties, "Managing those risks has been tedious and costly, and not executed as effectively as we would like," Calliope President Ray Wehrs said.
"Tightening up our distribution channel and having the support of the industry's leading distributors will allow us to combat the counterfeit issue," Wehrs added. "It will also assist us in having greater control of how our products are treated within the market."
Calliope Games will no longer sell its products through the following companies:
Continuum Games
Fullmer & Associates
Golden Distribution
GTS Distribution
Magazine Exchange
PHD
R&M Distributors
Southern Hobby
Grosnor Distribution
Lion Rampant
Calliope is the maker of time-tested games such as Roll For It!, Hive Mind, and Tsuro: The Game of the Path (see "'Tsuro' Sells Out"), among others.