Everything else may be slowing down, but manga publishers are busy: Kodansha Comics and Stone Bridge Press have announced new titles, and Yen Press has a new Sales and Marketing Director.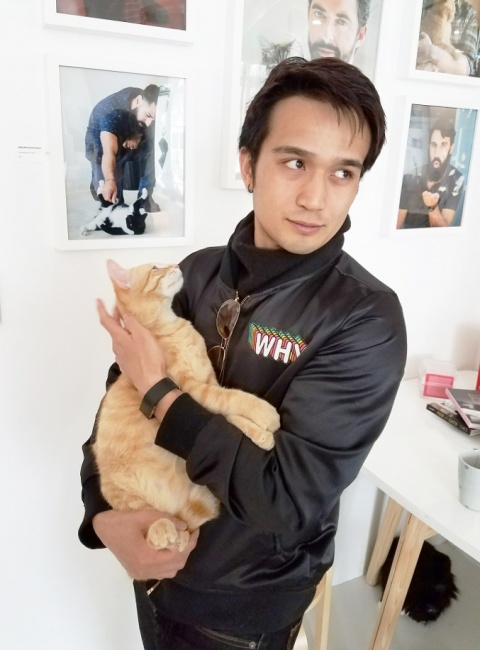 Mark DeVera, formerly Senior Sales Manager at VIZ Media, took the new post with Yen Press in January 2020. At VIZ, DeVera's responsibilities included working with the direct market, Diamond Comics Distributors, and the digital platform comiXology. At Yen, he will oversee publicity, advertising, and convention activities, manage Yen's social media presence, and work with Hachette Book Group in the book channel, Diamond Comic Distributors in the direct market, and Diamond Book Distributors for international sales. He will also develop a marketing plan for expanding Yen's middle-grade and young adult readership.
Kodansha Comics announced eight new print manga series: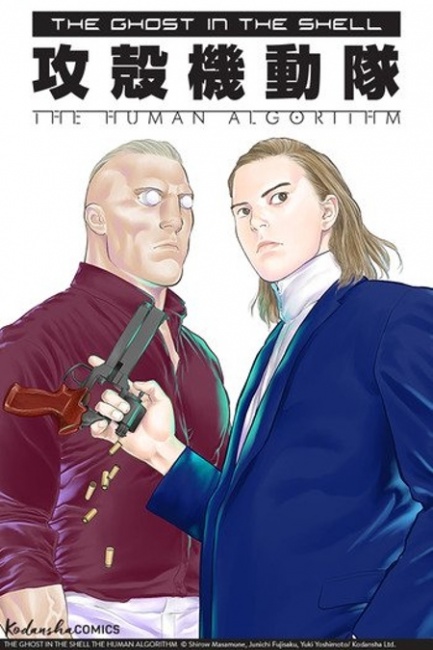 The Ghost in the Shell: The Human Algorithm
: Set after the events of
The Ghost in the Shell: Human Error Processor,
this is the newest addition to Shirow Masamune's Ghost in the Shell franchise, although this two-volume series is by the creative team of writer Junichi Fujisaku and artist Yuki Yoshimoto. The story starts with the attempted assassination of a pro-cyborg politician, then shifts to a mysterious factory on the artificial islands off the Japanese coast, and another thread may bring a resolution to the disappearance of Major Motoko Kusanagi. The series is already available digitally; the first print volume is scheduled for June and the second for December, and both will have an MSRP of $12.99. A new
Ghost in the Shell
anime,
SAC_2045,
will debut on Netflix this year (see "
'Ghost in the Shell' Teaser
").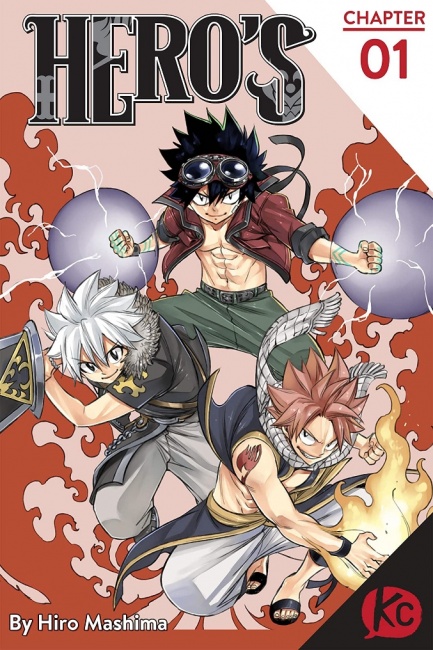 Mashima HERO'S
: Manga-ka Hiro Mashima delivers a triple-threat crossover, bringing together characters from his three shonen series,
Fairy Tail, Rave Master,
and
Eden's Zero
for one massive story that wraps up action, adventure, and magic in one a single package. The series is rated 13+, and the first volume is set to be published in November 2020 with an MSRP of $10.99.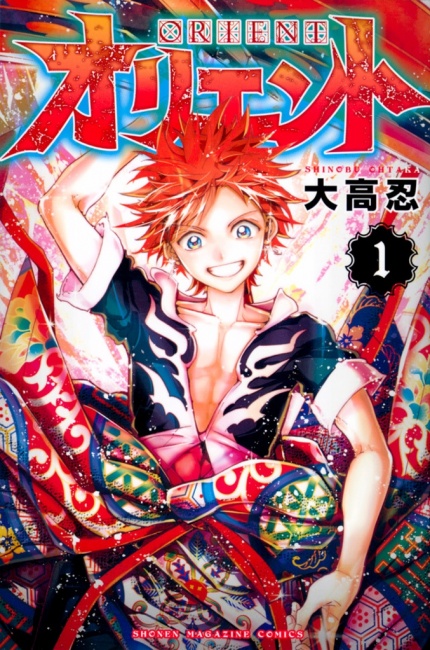 Orient
: Creator Shinobu Ohtaka's long-running series
Magi,
published by VIZ, just came to an end last year, and now Kodansha has her new manga. Like
Magi, Orient
is a shonen action manga in the mold of
Naruto
and
The Seven Deadly Sins
: The hero, Musashi, once swore he would overthrow the demons that ruled his world, but then he grew up. As the story opens, he is about to become a miner, but since this is a shonen series, we can assume that he is about to be called away to something much more exciting. The first volume is slated for January 2021 with an MSRP of $10.99.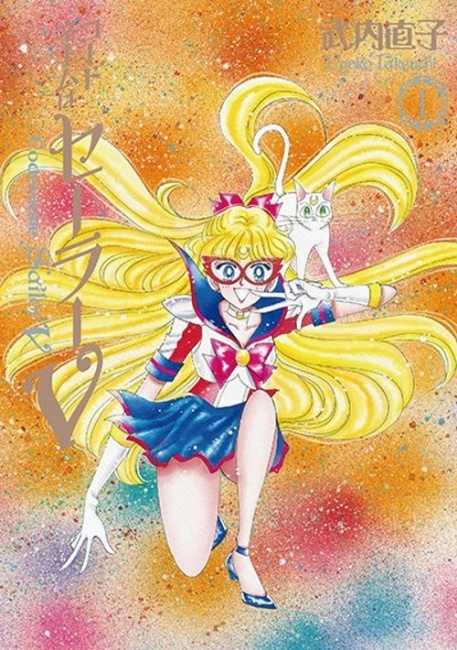 Codename Sailor V Eternal Edition
: Before there was
Sailor Moon
, there was
Codename Sailor V,
which tells the similar but separate story of Minako Aino, who was later known as Sailor Venus in the main series. Kodansha published this series back when it originally published
Sailor Moon,
and like that series,
Codename Sailor V
is getting the deluxe treatment, with a new translation, sparkly new cover, and remastered interior art. The single volume is scheduled for January 2021 and will have an MSRP of $27.99.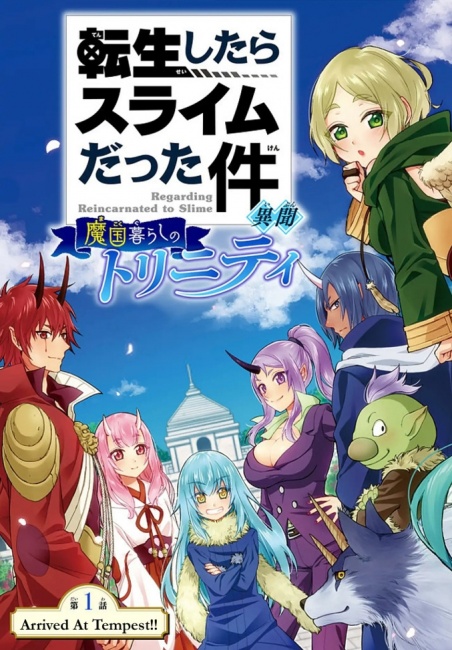 That Time I Got Reincarnated as a Slime: Trinity in Tempest
: Spinning off the original isekai series
That Time I Got Reincarnated as a Slime,
this story takes place in Tempest, the magical kingdom established by the main character, Rimaru, and features visits from three fantasy females: Phos the fox girl, Stella the dragon girl, and Frey the winged girl. The story is written by Fuse, the creator of the original series. The second season of the anime is scheduled to launch this fall, and the first volume of this manga is due out in October with an MSRP of $12.99.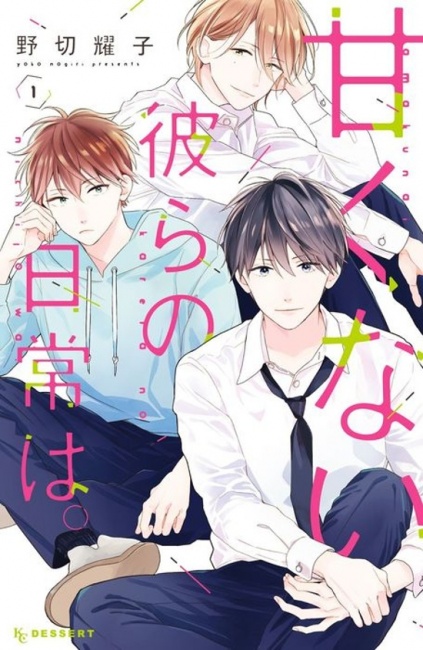 Those Not-So-Sweet Boys
: This teen-rated shojo romance by Yoko Nogiri, the creator of
That Wolf Boy Is Mine!
and
Love in Focus,
follows a serious high-school girl who takes a walk on the wild side when she falls for a bad boy, then discovers that he and his friends are not quite what she expected. The first volume is slated for January 2021 with an MSRP of $10.99.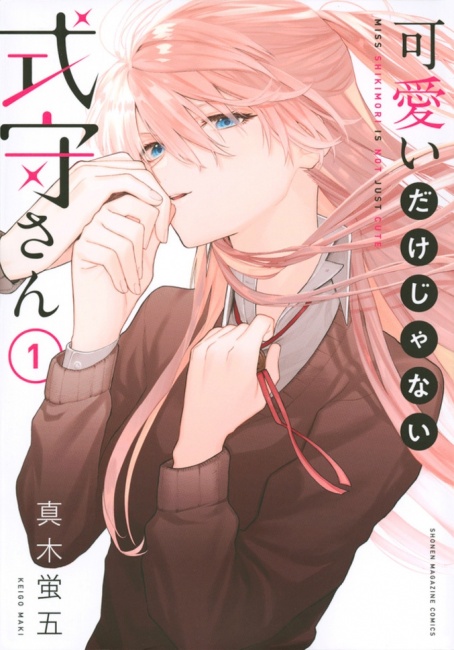 Shikimori's Not Just a Cutie
: Shikimori may indeed be a cutie, but she has a dark side that comes out at just the right time. This YA shonen romance is a rom-com in the vein of
Komi Can't Communicate,
with a heroine who is not entirely what she seems to be. The first volume is due out in November 2020 with an MSRP of $12.99.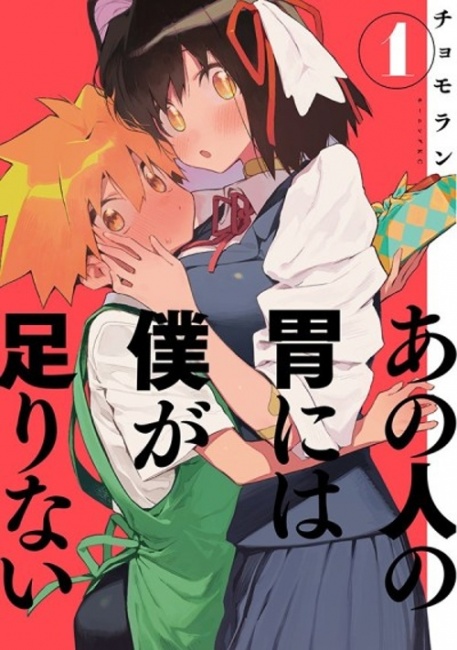 Sachi's Enormous Appetite
: This monster-girl story mixes up the appetites with an offbeat story about love and food. Makie has a crush on his older classmate Sachi, so he fixes her a special lunch every day. Sachi likes Makie too, because to her, he smells delicious. Sachi is a watari, a shape-shifting monster, and she finds Makie's aroma irresistible. The problem is, the other watari do too, and she has to protect him by eating the others. The first volume is scheduled for November release with an MSRP of $12.99.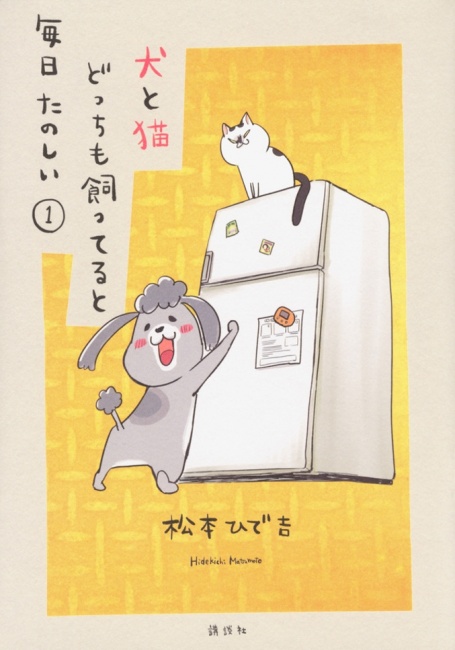 Kodansha's sister company, Vertical, announced one new manga license as well:
With a Dog AND a Cat, Every Day Is Fun,
by Hidekichi Matsumoto, who has turned her real-life experiences with two pets into a charming all-ages manga. They will release the first volume in September 2020 with an MSRP of $12.95.
Vertical also announced that it will publish the light novel
Pretty Boy Detective Club: The Dark Star that Shines for You Alone,
by the prolific author NisiOisin, in September with an MSRP of $14.95.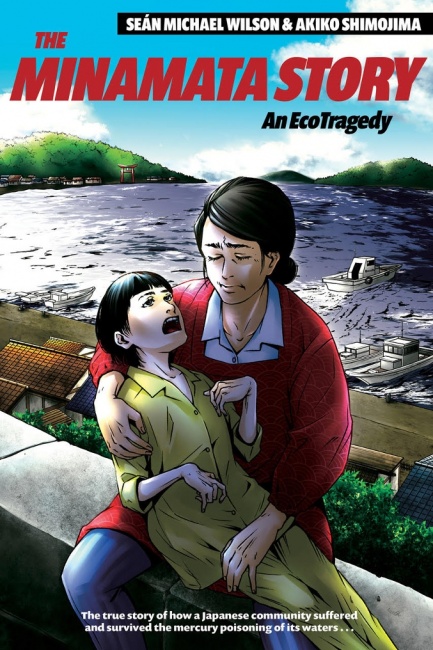 Stone Bridge Press will publish
The Minamata Story: An Eco-Tragedy,
by writer Sean Michael Wilson and artist Akiko Shimojima. The graphic novel relates the true story of the Japanese villagers who suffered severe mercury poisoning due to mercury spilled by a nearby factory into the waters where they fished. The condition the villagers suffered came to be known as Minamata Disease, and the story of their struggle for recognition and compensation by the corporation responsible and the Japanese government is being made into a film,
Minamata,
directed by Andrew Levitas and starring Johnny Depp.
The Minimata Story
is scheduled for June with an MSRP of $14.95.
Click Gallery below for full-size cover images!