Lots of geek TV news, and it's time to round it up!
The CW is developing a Superman & Lois Lane one-hour show for next season, according to EW. It will follow the two characters as they deal with the issues of being working parents as well as Clark Kent's extracurricular superhero activities. Tyler Hoechlin and Elizabeth Tulloch will star in this project, and Todd Helbring, former Flash showrunner, will executive produce and write it. The CW has been slowly integrating Superman into the Arrowverse as Tom Welling is set to play Smallville's Clark Kent again in the five-episode "Crisis of Infinite Earths" arc (see "'Smallville's' Clark Kent in Arrowverse ").
Disney+ announced that they've ordered a bizarre, "out-of-this-world" puppet talk show series from The Jim Henson Company called
Earth to Ned,
according to
The Hollywood Reporter
. It is a half-hour comedy series in which Ned, a blue-skinned alien, was sent to Earth to scout for a potential invasion, but became obsessed with Earthling pop culture instead. Ned and his sidekick lieutenant Cornelius broadcast a talk show from the bridge of their spaceship, where they interview Earth's "most precious commodity," celebrities. The series will stream on Disney+ in 2020.

Disney's Freeform cable network has officially cancelled
Cloak and Dagger
after two seasons, according to
The Hollywood Reporter
. This cancellation comes shortly asJeph Loeb, head of Marvel TV and executive producer of the series, leaves Marvel (see "
Loeb Leaving Marvel TV
"). Kevin Feige, head of Marvel Studios, will be takingcontrol of the television division (see "
Feige Takes Creative Control of Marvel TV
").
Rooster Teeth's
gen:Lock
has been renewed for another season on HBO Max.The series, starring Michael B.Jordan, will premiere on HBO Max first, and then 90 days later, Rooster Teeth First members will then gain access to it. The windowing strategy for the show, which had its first season only on Rooster Teeth, comes after WarnerMedia, which is preparing to launch HBO Max, integrated Rooster Teeth into the company post-AT&T acquisition (see "
Crunchyroll, Rooster Teeth Now Part of WarnerMedia
").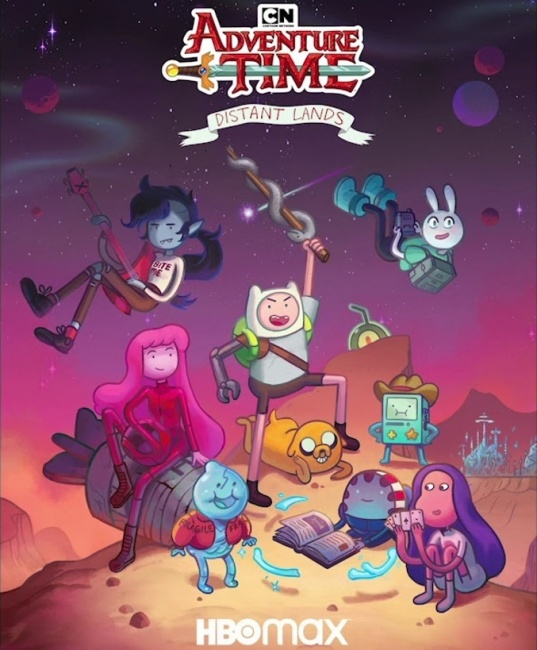 Cartoon Network's fan-favorite series
Adventure Time
has been picked up by HBO Max. HBO Max has branded the resurrected series as
Adventure Time: Distant Lands
which will be released as four one-hour specials, two of which will premiere in 2020.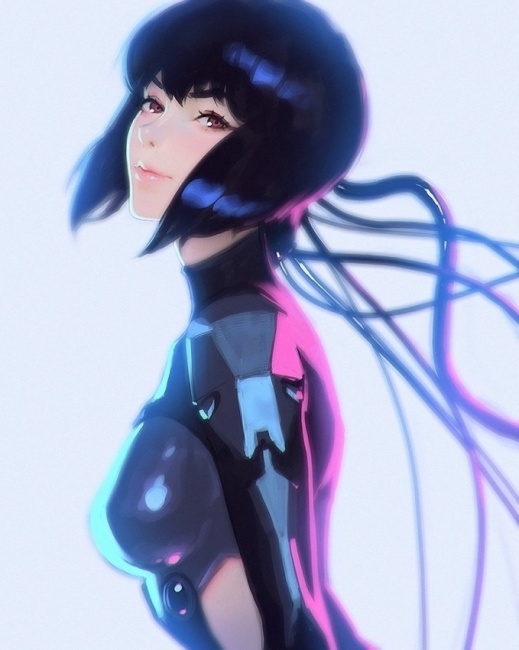 Netflix released a new trailer for the long-awaited
Ghost In The Shell: SAC_2045
. The new series takes place in 2045, when global capitalism has defaulted and Japan's Section 9 is conducting covert cyber ops.
Ghost In The Shell: SAC_2045
, which was announced in 2018 (see "
New 'Ghostin the Shell' Gets Title and Date
"), will arrive on Netflix in 2020.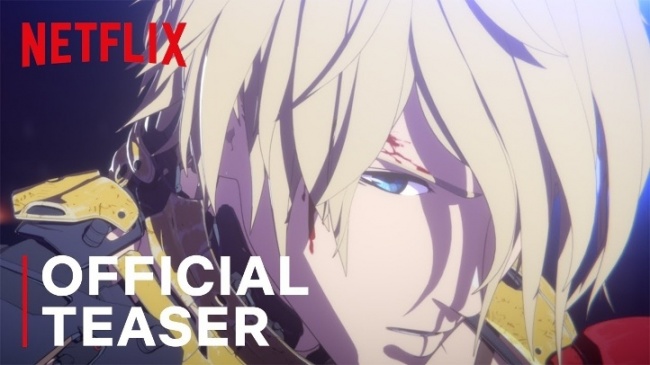 Netflix also released a trailer for its upcoming anime series
Levius
. The series, based on the manga (see "
VIZ Announces Six New Manga Series
"), delves into a 19th century world where Mecha Boxing is a brutal bloodsport watched and gambled on by thousands of people. It begins streaming on November 28.