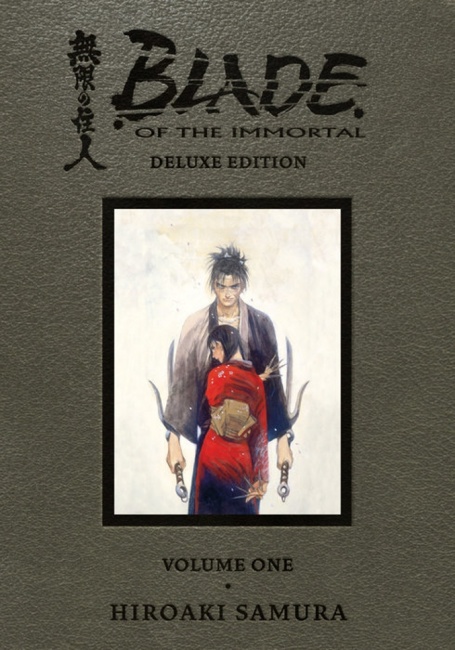 Dark Horse Comics will launch a series of hardcover deluxe editions of
Blade of the Immortal
in October. The new series will put the long-running manga in the hardcover format that's proved so successful for Dark Horse in its repackaging of
Berserk
, which in the new package has had a steady slot in our charts of the Top 10 Manga Franchises, most recently for Fall 2019 (see "
Top 10 Manga Franchises – Fall 2019
").
Blade of the Immortal
has already appeared in three formats in the U.S.: traditional periodical comics, traditional manga trade paperbacks, and omnibus. The material has spawned two anime series, a live action movie, a novel, and an art book.
Blade of the Immortal Deluxe Edition
Vol. 1, by Hiroaki Samura, will be a 576-page 7" x 10" hardcover with a $49.99 MSRP.