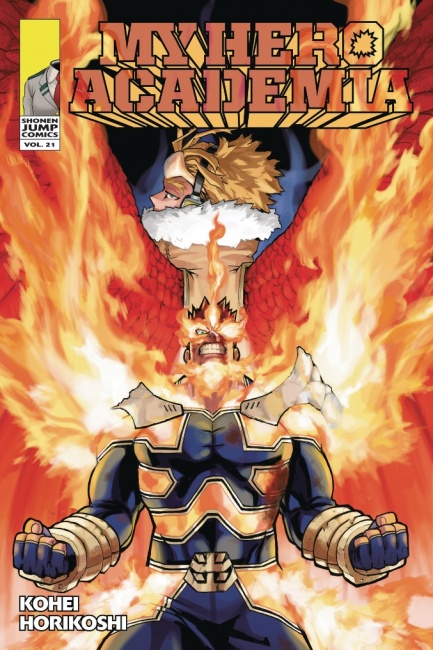 VIZ Media's
My Hero Academia
was the top manga franchise in the U.S. in the Fall 2019 season (September through December), one of nine VIZ properties in the Top 10. Dark Horse Comics'
Berserk
, which has been going through a repackaging and rerelease was #2, and Junji Ito horror hit #3.
This chart of the ICv2 Top Manga Franchises reflects sales across trade channels for Fall 2019, based on analysis of sales through comic stores and the book channel, including online.
Top 10 Manga Franchises – Fall 2019

Rank

Title

Publisher

1

My Hero Academia

VIZ Media

2

Berserk

Dark Horse Comics

3

Junji Ito Horror

VIZ Media/Vertical

4

Jojo's Bizarre Adventure

VIZ Media

5

Tokyo Ghoul

VIZ Media

6

Dragon Ball

VIZ Media

7

Naruto/Boruto

VIZ Media

8

Pokemon

VIZ Media

9

One Piece

VIZ Media

10

Demon Slayer

VIZ Media

Note: Includes all channels
For info on how to get your copy of the ICv2's Internal Correspondence #97 with market reports, feature articles, and the full charts, see "ICv2 Releases 'Internal Correspondence' #97."

For more graphic novels bestseller charts, see also:
Top 10 Author Graphic Novel Franchises – Fall 2019
Top 10 Kids/YA Graphic Novel Franchises – Fall 2019
Top 10 Superhero Graphic Novel Franchises – Fall 2019


For more great Manga Week coverage, click here!