Renegade Game Studios will release Atheneum: Mystic Library and Kids on Brooms later this year.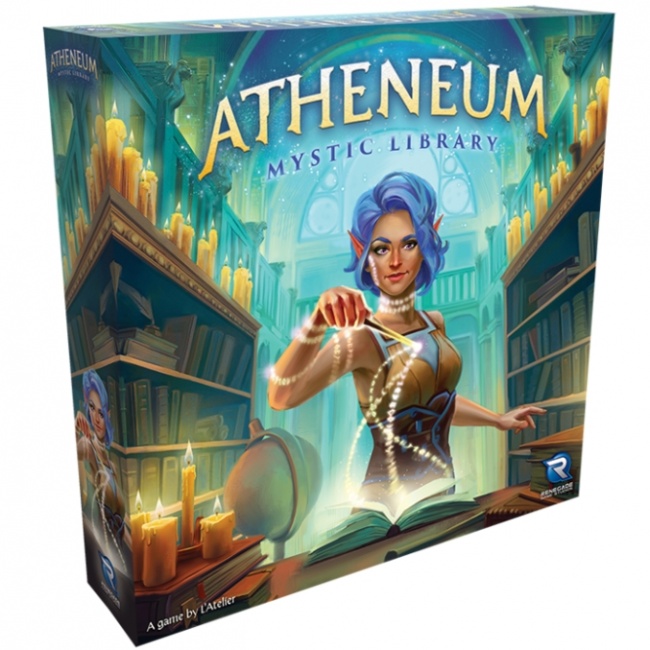 Atheneum: Mystic Library
puts players in the roles of student wizards studying for a major exam while cleaning the school's library. Players score points for how beautiful and organized their assigned shelves are. Every action the player takes will affect the players nearest them. The game includes a library board, cloth bag, five student pawns (1 per color), 30 magic wands (6 per color), five main shelves, 10 side shelves, 160 book tokens (32 per color) 60 study cards, 35 objective cards, 40 bonus tokens, 30 spider tokens, and a rulebook.
Atheneum: Mystic Library is for 2 to 5 players, ages 10 and up, and plays in 45 minutes. The game will retail for $45.00 when it comes to stores in September.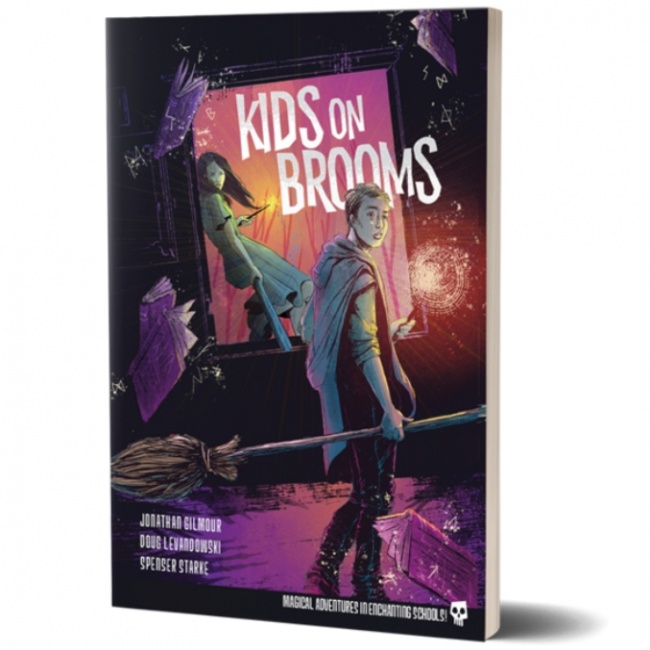 Kids on Brooms
is a collaborative roleplaying game built using the ENnie Award-winning
Kids on Bikes
rules. Players attend a magical school as a witch or wizard as they deal with strict teachers, ride brooms, wield wands, face down fantastical beasts and more.
Kids on Brooms
is a rules-light, narrative-first roleplaying game contained within a 100-page, full-color softcover book.
Kids on Brooms is for 2 to 6 players, ages 12 and up. The book will retail for $25.00 when it launches this August.
Renegade Game Studio recently announced Viscounts of the West Kingdom coming in Q4 (see "Renegade Completes 'West Kingdom' Trilogy with 'Viscounts'").
Click Gallery below for full-size pics!