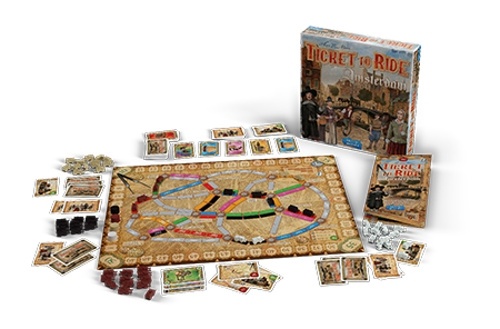 Days of Wonder will release
Ticket to Ride: Amsterdam
, a new quick and easy stand-alone addition to the bestselling game family, in September. The setting is during the Dutch Golden Age in the 17th century. In the new game, players race one another, this time in cart, to find the best commercial routes, fulfill trade contracts, and collect merchandise from the streets of Amsterdam.
The new game can be learned in three minutes and takes only 10-15 minutes to play for 2-4 players ages 8 and up.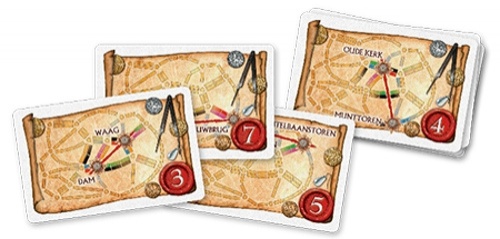 Box contents include 1 board map, 64 plastic Carts, 44 Transportation cards, 24 Contract cards, 16 Merchandise Bonus cards, 4 Scoring Markers and 1 rule leaflet.
[Click on Gallery below to see additional full-sized images.]