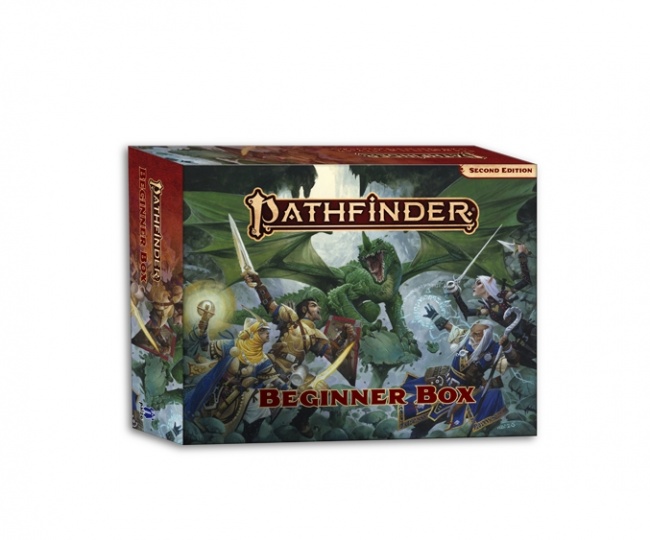 Paizo, Inc. revealed the
Pathfinder 2E Beginner Box
, a starting rulebook set for use with
Pathfinder 2E
roleplaying game, for release in November of 2020.
Inside this beginner's kit, players will find everything they need to create characters and play an introductory game. It features an 80-page Hero's Handbook with that provides rules for generating characters and a solo adventure as well as a 96-page Game Master's Handbook that has details on running a game and an introductory adventure. This box also contains 4 premade characters, 4 blank character sheets, over 100 character and monster pawns, a full-color double-sided adventure map, 4 game reference cards, and a complete set of polyhedral dice.
Pathfinder 2E Beginner Box will retail for $39.99.
Paizo, Inc. also has Pathfinder 2E: Advanced Player's Guide slated for (see "Adventure Beyond Basic Characters With 'Pathfinder: Advanced Player's Guide'").