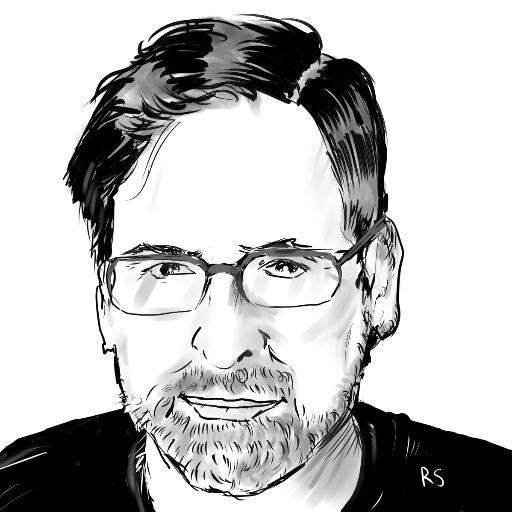 The cancellation of most of this year's biggest fan conventions has thrown the events industry into turmoil. Some of the industry's biggest players have turned to various online alternatives to keep fans engaged and possibly derive a trickle of revenue while they wait for the greenlight from civil authorities – and, more importantly, public confidence – to recover.
Right now, there are two main templates for doing online conventions: one that attempts to capture the big dollars of celebrity photo-ops through paid virtual meet-and-greets, and another that aims to simulate the communal fan experience through panels, creator appearances and retail participation. Because we've all become Zoom ninjas by necessity, the barriers to entry are relatively low for companies with connections to talent and marketing capabilities. The barriers to excellence, however, are pretty high.
Virtual Meet-and-Greets.
The first model is a pure revenue play, offering fans the opportunity to participate in a free or nominally-priced panel discussion with a group of celebrities, then purchase 60-90 second individual or group interactions for anywhere from $25 to well over $150. Some also offer merchandise and add-ons to the experience.
Wizard World
was first out of the gate to create ticketed, paid online celebrity meet-and-greets, using a modification of the Zoom teleconferencing platform. The company has hosted a bunch of online events so far, featuring cast members from
Supernatural, Once Upon a Time, Buffy, Lethal Weapon, Power Rangers
and more.
GalaxyCon
followed suit in early May. Rather than use off-the-shelf videoconferencing tools, the company worked with GrowTix, now a subsidiary of events technology firm Patron Technologies, to build a custom platform to promote, host and manage the online experience. "We sat down and outlined what we wanted to achieve, then GrowTix went and built it," said GalaxyCon founder and president Mike Broder. After a couple of live beta tests, Broder says the company is planning to step up its schedule of events.
ReedPOP
, which held an online Star Wars celebration through its Florida SuperCon event May 4, is also using the GrowTix platform for its just-launched paid meet-and-greets, starting with the cast of
Kim Possible
last week. Mike Armstrong, ReedPOP's VP of Operations, said the company sees the online events as a supplement to tide fans over until the live conventions can be held safely again. "They won't replace live gatherings, but we want to make sure we stay engaged with fans and offer our retail partners and talent the opportunity to earn revenue and customers," he said.
One company already in the space is
Fanmio
, founded by entrepreneur Solomon Engel with the participation of former FanExpo executive Brian Powers. The company has been offering virtual meet-and-greets with celebrities including former Monty Python star John Cleese and actor Tim Curry, among others. "We've invested millions of dollars and a ton of time into our technology platform, because we're a technology company, not an events company," said Powers. "I understand why the showrunners are crowding into this space, but I just don't think it's possible to cobble together a platform in 60 days and have it provide any kind of decent fan experience."
Online Conventions.
The idea of doing an online fan convention has been with us since the earliest days of the internet. I was once a "guest" at a convention held in the primitive virtual community "Second Life" early last decade, and advised several entrepreneurs trying to bring versions of the 24-7 online con to scale. It's a challenge because, let's face it, clicking through stuff on your screen isn't the same as browsing the aisles or attending in-person events at a real show. Even though the mediated experience wouldn't be anyone's first choice, our desperate times have created an opportunity to test out a few experiments.
One that seems to have turned out well is "Noir at the Bar," a semi-monthly event for mystery and detective fiction fans worldwide. The live events, featuring author readings, book signings and communal partying, usually happened at local pubs and restaurants but moved online using Crowdcast during the pandemic.
"Ordinarily, we'd get 30 to 40 people to show up at an event," said Archie Comics President and best-selling mystery author Alex Segura. "Online, we're getting 250-300, so it's a big increase." Fans can order books from authors or retailers and receive signed copies by mail.
Segura said the success of the event has inspired Archie to host a similar online convention featuring creator appearances and panel discussions, with the opportunity to order merchandise. The first will feature Betty and Veronica writer Jamie Rotante on May 27. "We wanted a way to stay in touch with fans directly when we can't do it in person. This is a way to create a dedicated Archie Con for fans that hasn't existed in real life."
GalaxyCon, in addition to its bigger-ticket celebrity events, is also doing a more comic-centric online experience, with livestreams on YouTube and Facebook featuring folks like Keith Giffen, Dan Didio, Bill Jemas and Rafael Albuquerque in conversation with Broder and other hosts.
Perhaps the most intriguing virtual con announcement so far was from San Diego Comic-Con. Though the 2020 show has been cancelled, the organizers put out a teaser for
Comic-Con@Home
("No lines! Pets welcome! Comfortable Seating!") and has been soliciting programming for online panels. SDCC Chief Marketing and Strategy Officer David Glanzer said they are still in the planning stages, but recommended fans check out the
Comic-Con Museum site
as they will be involved in the @Home effort as well.
Still Working Out the Kinks.
With everyone coming at the problem from a slightly different angle, the whole virtual con space still feels rickety and improvisational. On one hand, Fanmio and another early-mover, Cameo (which sells prerecorded celebrity greetings and messages rather than live interactions), have a lot of the technology and business model issues worked out, but lack a footprint in the fan space or the wherewithal to lock talent up in exclusive deals.
Meanwhile the fan-favorite brands like Wizard World, ReedPOP, GalaxyCon and FanExpo have the attention of the audience but are scrambling to deliver a high-quality experience for both fans and talent online. That's led to some interesting philosophical differences among the various players, with Powers suggesting technical excellence is all that matters while Broder argues that "it will all come down to who can do the marketing well and reach the audience."
Unfortunately, neither side has come up with a great solution for retailers. Over the weekend, I participated in an online conversation about the future of conventions hosted by podcaster Leonard Sultana ("
An Englishman In San Diego
"), where geek fashion entrepreneur Tony Kim, founder of
Hero Within
, lamented the huge challenge of losing 60% of his revenues generated at shows and conventions. "For apparel, it's a tactile experience. We want people to feel the fabrics, try on the fit of our clothes," he said. "We can sell online, but we can't capture that aspect of it."
The biggest problem is that there just isn't a good way to integrate retail into the sorts of online experiences that are rolling out. Con organizers can scroll names of vendors along the bottom of the screen or present some kind of curated partners lists in a virtual dealers' room, but these are bolted-on afterthoughts done as a courtesy to retail partners, not an organic element of the online business plan. Even panels featuring a "virtual merch table" where fans can buy stuff done by panelists presents some basic logistical problems.
Better than nothing?
For fans stuck at home starved for content and interaction, virtual conventions and online celebrity meet-and-greets offer a temporary escape into our preferred fantasy worlds. A few organizers even suggested that the revenue created by some of the more successful online celebrity events might tempt them to keep the virtual lights on once the pandemic is over.
Are these events a sustainable "Plan B" for an industry facing existential issues on so many levels moving forward? Probably not. But I think most of us realize we're not currently living in the timeline where we get what we want for the foreseeable future. So Plan B, or C, or V is probably better than no plan at all.
The opinions expressed in this column are solely those of the writer, and do not necessarily reflect the views of the editorial staff of ICv2.com.

Rob Salkowitz (@robsalk) is the author of Comic-Con and the Business of Pop Culture.