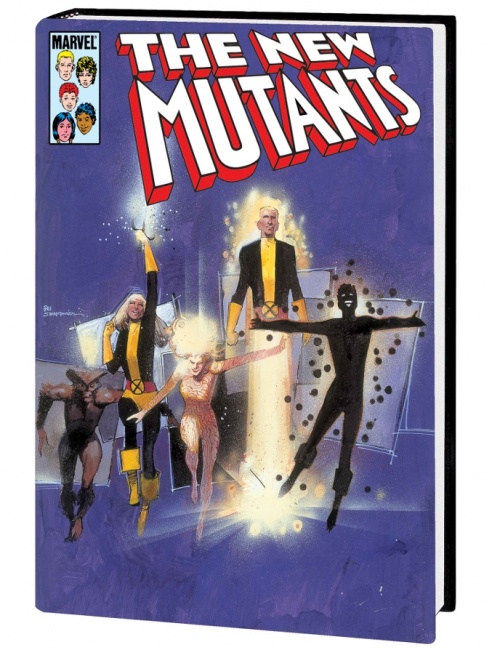 Marvel Comics will collect the beginning of the
New Mutants
(1983) comic series and associated storylines into the first New Mutants hardcover omnibus,
New Mutants Omnibus
Vol. 1, for release late this year. The 1,272-page volume will collect
Marvel Graphic Novel
#4,
New Mutants
(1983) #1-34 and
Annual
#1,
Marvel Team-Up
(1972) #100, #149, and
Annual
#6,
Uncanny X-Men
(1981) #160, #167, #180, #189, and #192, and
Magik
#1-4. Two covers are being produced, a Bill Sienkiewicz cover and a direct-market only version with a Bob McLeod cover.
Chris Claremont, Louise Simonson, and Bill Mantlo are the writers, and Bob McLeod, Sal Buscema, Bill Sienkiewicz, Steve Leialoha, Frank Miller, Bret Blevins, Ron Frenz, Brnt Anderson, Paul Smith, John Romita Jr., and John Buscema provide the art.
Marvel lists the release date as December 9, book channel lists the release date as November 24, a date we suspect may be pushed back. MSRP is $125.