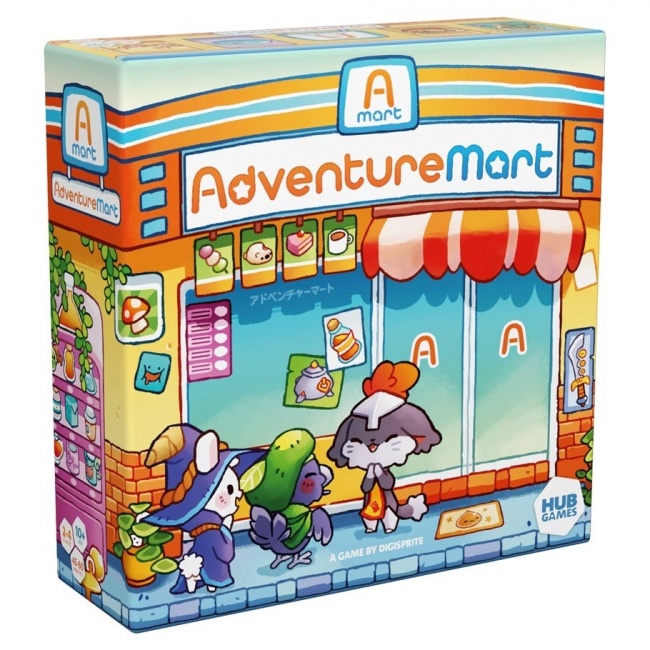 Asmodee USA will release
Adventure Mart
, a deckbuilding card game published by Hub Games and designed by Scottish game studio Digisprite, into trade on June 19.
In Adventure Mart, players are managing a store in a modern high fantasy world. They become Adventure Mart Managers that are setting up shops in a town near a newly discovered dungeon to sell items to adventurers from local guilds. Players buy and sell Stock to customers, hire uniquely talented Staff members, and try to outperform their competition before all stores are liquidated at the end of the working week.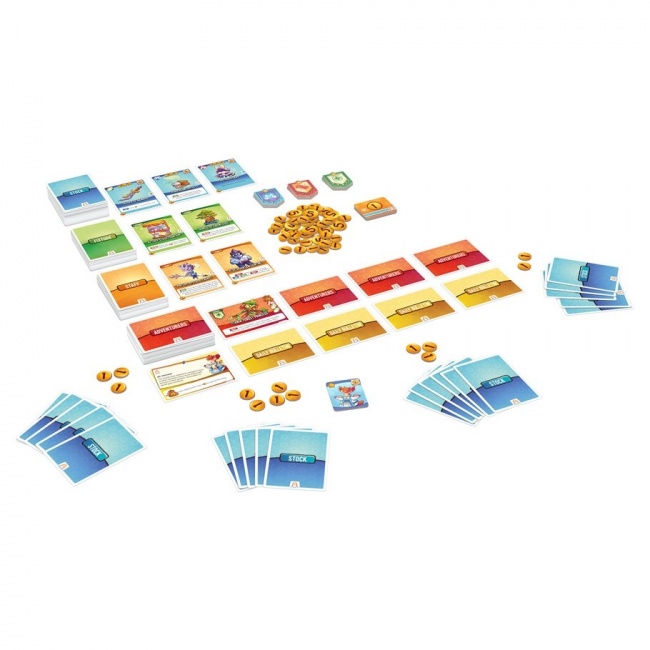 The game box comes with 36 Basic Stock cards, 59 Stock cards, 20 Fixture cards, 20 Staff cards, 36 Adventurer cards, 14 Daily Bulletin cards, an initiative token, 3 Fighters Guild tokens, 3 Ranger Guild tokens, 3 Mage Guild tokens, 3 Discount tokens, 40 One Gold coins, 20 Five Gold coins, and a rulebook. This game is for two to four players, age 10 and up, plays in 45 to 60 minutes, and will retail for $29.99.
Asmodee also announced Colt Super Express for release in June (see "Asmodee Reveals June Release Plans").