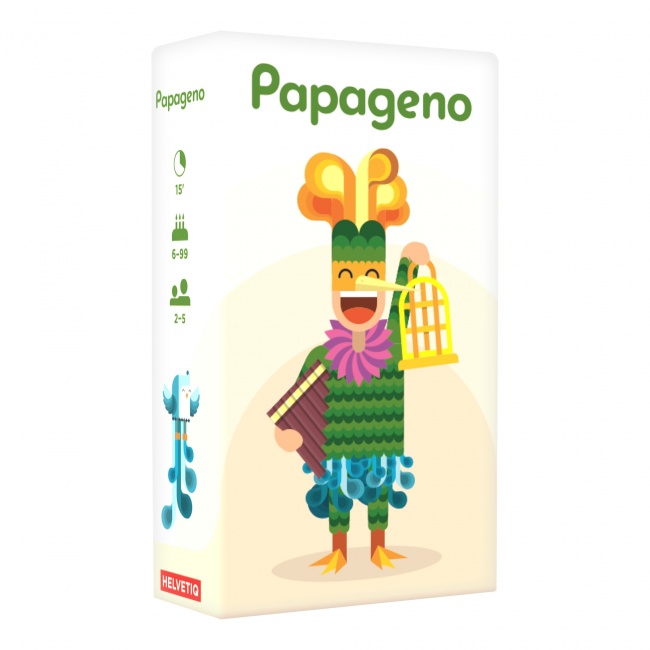 Asmodee USA will release Helvetiq's
Papageno
into the North American market on June 26, as part of its post-shutdown push.
Inspired in part by Mozart's opera The Magic Flute, Papageno is a fast-paced card game about collecting birds. Players collect bird cards and attempt to balance them on their "wire." They can trade large birds for small and vice versa to help their strategy. Meanwhile, Papageno himself, based on the character from the opera, is on hand to help or hamper the players' efforts.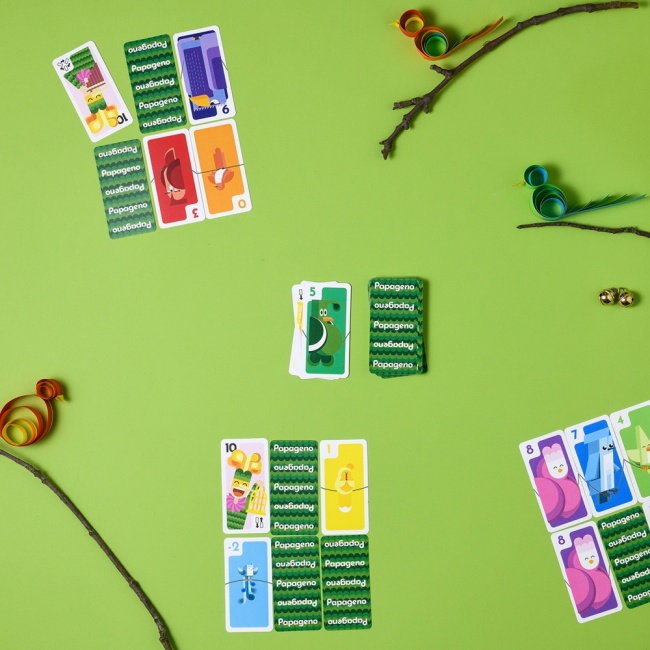 Papageno
was created by Kevin Kim (
Paper Safari
) and features artwork by Felix Kindelan (
Kariba
,
Misty
). It is packaged in a small-format box for easy portability. The game includes 50 cards and is intended for 2 to 5 players, ages 6 and up. Playing time is about 15 minutes. MSRP is $12.99.
Click Gallery below for artwork from the game.
Papageno joins a heavy June release schedule for Asmodee as the company exits a two-month pandemic shutdown (see "Asmodee Reveals June Release Plans").