We round up news here of more comics and game stores, in Illinois and California, looted and damaged in rioting over the weekend, with links to GoFundMe pages to fund their recoveries.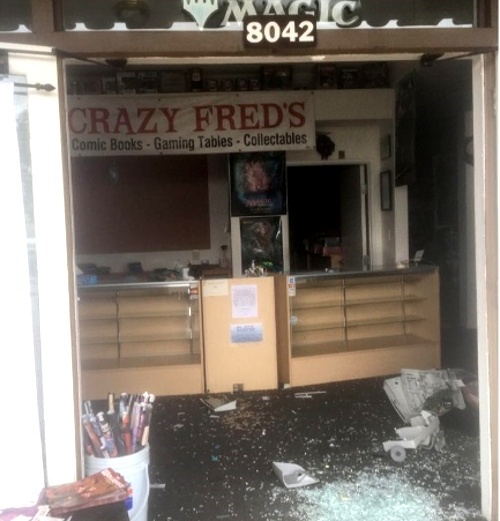 Crazy Fred's Cards and Comics Lounge in La Mesa, California, which has been in business for nearly 30 years, was looted on Saturday, May 30. Most of his merchandise, which included both comics and games, was stolen, according to a
GoFundMe
page set up to help cover the losses by fellow retailer Sean Johnson of Brute Force Games.
"My interactions with Fred over the last couple of years has made me appreciate how much he loves his community," Johnson wrote. "He goes above and beyond with his customers, reaching out to other stores to see if any of us have a card they might be looking for, or spending hours building decks for new players so that they can learn games. More recently, Fred reached out to me to let me know he would continue to keep his store closed despite the city reopening, because his wife works for a hospital and didn't want to risk getting covid-19 since her going to work was so important. So if you ever needed to know what kind of person Fred is, that's who he is, someone who would give up their income to protect people."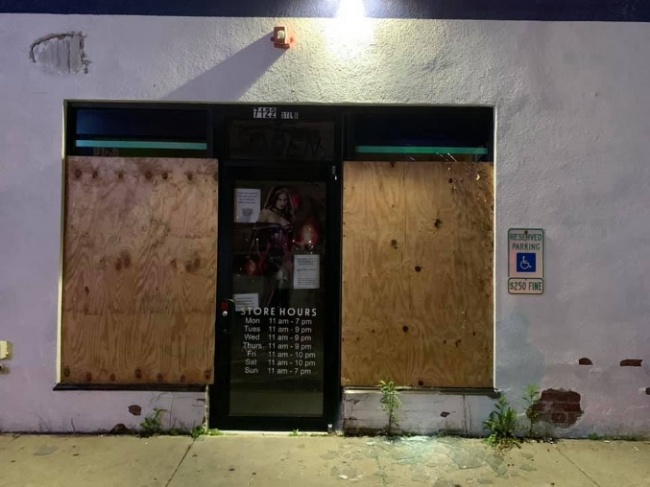 Top Cut Comics in Berwyn, Illinois was looted on Sunday, with damage to the entrance and display cases and loss of inventory. The store had closed early that day for the safety of its employees, according to a post on its
Facebook page
. Founded in 1996 as Collect A Card N' Comics, the store became Top Cut Comics in 2012. A
GoFundMe
has been established to help cover the damages.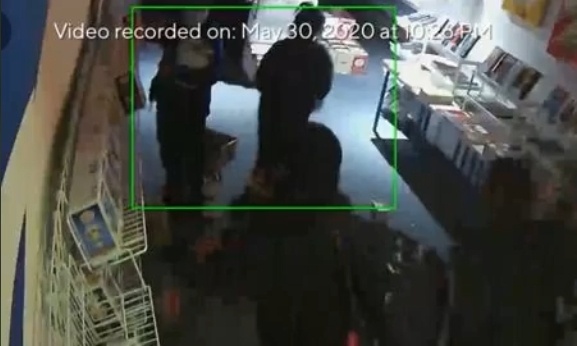 Challenger Comics' River North store in Chicago was looted six times in a single night last weekend. The owners had not yet assessed damage and losses according to its comic industry podcast,
Contest of Challengers
. The original Challengers Comics + Conversation store (the River North location was the second) was opened in 2008 and won the Will Eisner Spirit of Comics Retailer Award (see "
2013 Eisners
"). We interviewed co-owner Patrick Brower in 2016 to get some of his insights from running an award-winning store (see "
Business 3x3: Patrick Brower of Challenger's Comics
"). There is no GoFundMe, but Challengers is running a
Kickstarter
for a "Keep Reading Comics" t-shirt designed by Gene Ha.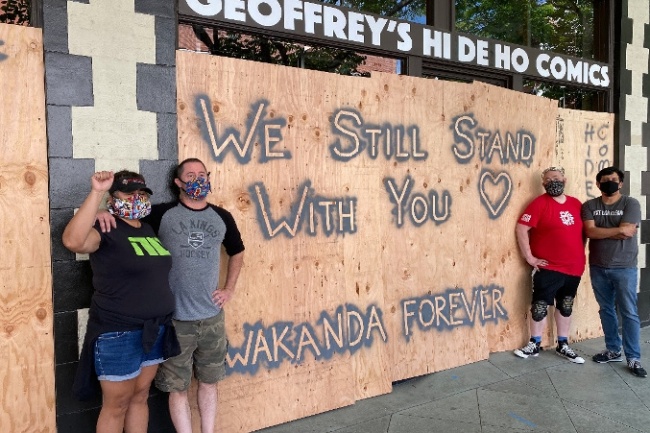 Geoffrey's Hi De Ho Comics in Santa Monica, California, which as we reported yesterday was looted on Sunday (see "
Four Venerable Stores Looted in Rioting
"), provided more information on what happened on a
GoFundMe
page set up to help support the store. "Our door was literally drilled into until the lock fell off," according to the post. Stolen merchandise included cases of
Magic: The Gathering – Ikoria: Lair of the Behemoths
, toys and statues, and valuable Golden, Silver, and Bronze Age comics. The company says it will do0nate 10% of all funds raised through the GoFundMe to the BINC Comic Store Safety Fund, and 10% to the Southern Poverty Law Center.