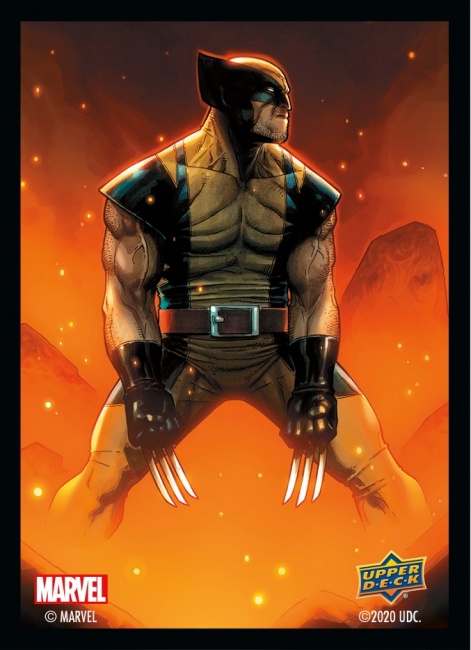 Upper Deck will release Wolverine game mats and card sleeves on June 17, part of a new collection of Marvel accessories that can be used with any card game line. Upper Deck has previously released Spider-Man and Thanos accessories.
"Gaming enthusiasts love to customize their experiences with themed accessories," said Bubby Johanson, Upper Deck's Director of Games Development. "We take pride in being the first to offer card sleeves of Marvel's globally recognizable collection of characters and look forward to seeing the new accessories in gaming rooms around the world."
The oversized, rubber-backed game mats will measure 24"x 13.5" and retail for $19.99. Card sleeves come in a 65-count pack and feature a smooth matte finish. They will carry a MSRP of $9.99.
Click on Gallery below for full-size images!