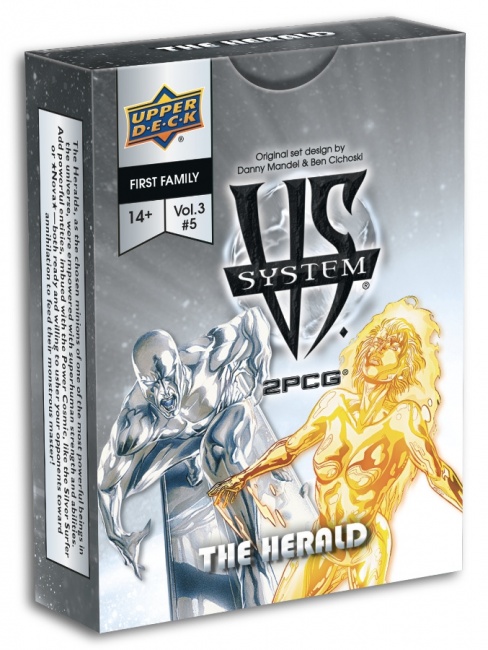 Upper Deck Entertainment will release
Heralds
and
The Frightful
expansion sets for the
Marvel VS System 2PCG.
Releasing in June,
Heralds
focuses on those that were gifted the Power Cosmic by Galactus to be his faithful minions. Silver Surfer, Nova, and Firelord each served Galactus in his quest to find new worlds to devour. The expansion is the second issue of the
First Family
story arc started in May 2020.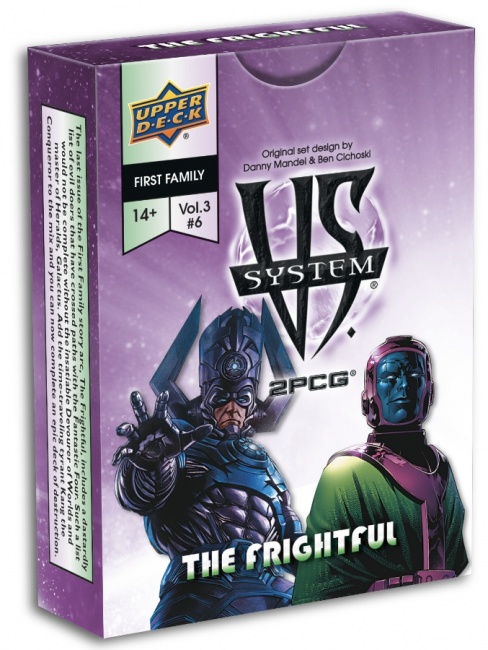 Coming in July,
The Frightful
is the final issue in the
First Family
arc and brings several of the Fantastic Four's foes to the game. The terrifying Galactus joins his heralds on the quest for domination. Kang the Conqueror, the Fantastic Four's time-traveling nemesis, joins the fight against Marvel's First Family as well.
Both expansions will come with 55 new cards and rulesheet.
Marvel VS System 2PCG
is for 2 players, ages 14 and up, and plays in 30 minutes. The expansions will retail for $14.99 upon release.
The
First Family
story arc follows the Spider-Man centric
The Verse
expansions from earlier this year (see "
Swing Into 'The Verse' Expansions For 'Marvel VS System 2PCG'
").