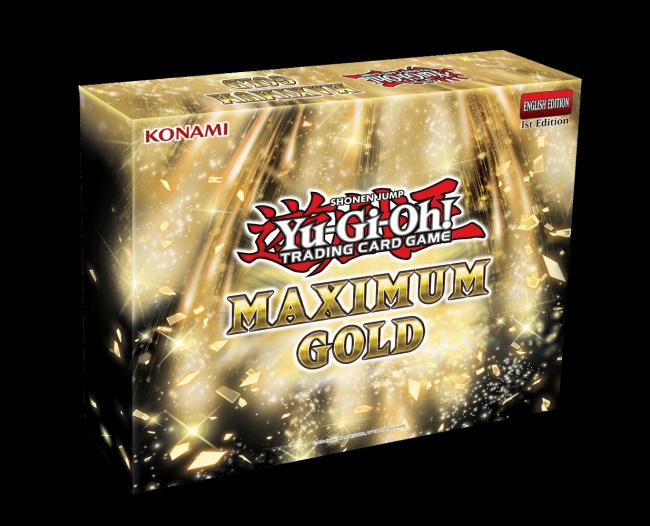 Konami revealed 'Maximum Gold', a new premium gold rare set for
Yu-Gi-Oh! TCG
, for release on October 9.
Maximum Gold features new Premium Gold rares for Yu-Gi-Oh! TCG. The cards have golden outlines and borders meant to enhance the art and add texture. This set showcases six popular monsters with variant artwork which including Droll & Lock Bird, Elemental HERO Stratos, and Apollousa, Bow of the Goddess, and the entire Maximum Gold set consists of 52 Premium Gold rares and 110 gold-letter rares.
Each box comes with four Maximum Gold packs with two Premium Gold rares and five gold-letter rares in each. Maximum Gold boxes will retail for $29.99.
Konami also recently announced Legendary Duelists: 7 for September (see "'Yu-Gi-Oh! TCG' Summons 'Legendary Duelists: 7'").