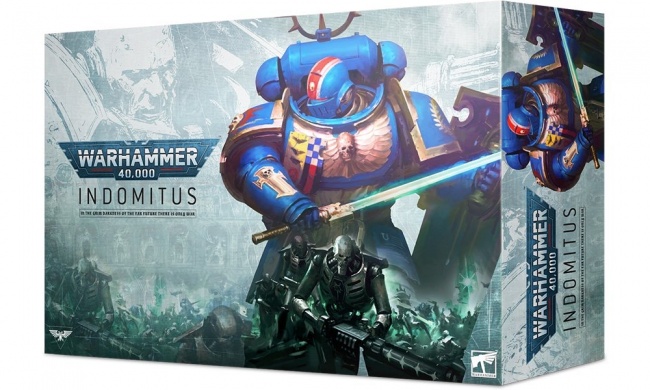 Games Workshop has unveiled
Indomitus
, a new box set for
Warhammer 40,000
, to release in July.
The Indomitus set is truly massive, and definitely one of the more impressive box sets produced for Warhammer 40k. It has been optimized for veteran hobbyists, and features dozens of well-crafted models as well as rules to play. The two factions showcased in the box are the Space Marines and the Necrons, and this set comes with everything a Warhammer 40k fan would require to field both armies and launch a battle. The box contains 61 push-fit miniatures, an exclusive launch edition Core Book, the assembly guide and transfer sheet, and the Edge of Silence book.
A retail price for Indomitus has not been released as of yet.
Games Workshop also recently announced new Adeptus Mechanicus sets (see "New Adeptus Mechanicus Miniatures Announced for 'Warhammer 40,000'").
Click on Gallery below for full-size images!