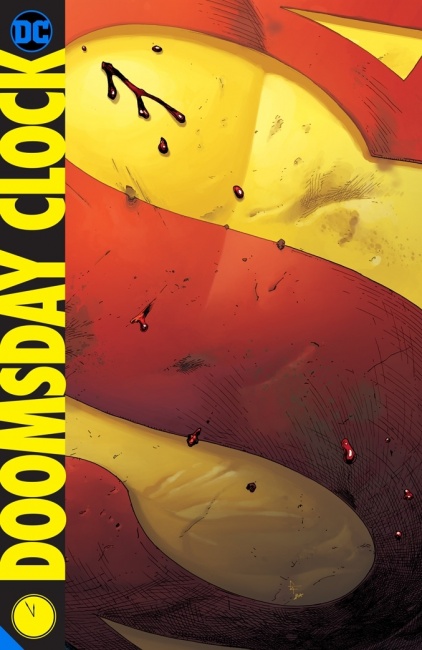 DC Comics announced the
Doomsday Clock: The Complete Collection
for release into trade on October 13.
The Doomsday Clock continues to tick away as midnight approaches. The DC Universe has encountered the greatest threat their world's existence in the form of Dr. Manhattan, and the secrets he reveals of the past, present, and future will change heroes' lives permanently. This epic part of DC history, written by Geoff Johns and illustrated by Gary Frank, has been collected in a single volume featuring Doomsday Clock 1-12. 
This trade paperback will be 456 pages in full color and will retail for $39.99.
DC Comics has extended Diamond's U.S. reorder windows (see "DC, Diamond Tweak Cut-Off").