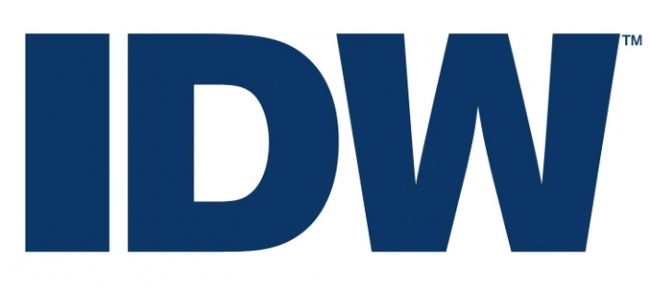 IDW Publishing grew sales by $1 million in its fiscal Q2 ended April 30, but still generated a $600,000 operating loss in the period, the company announced in its Q2 earnings release Monday. The sales increase came despite the Diamond Comic Distributors shutdown in April; IDW said it pivoted to focus on backlist, digital sales, direct-to-consumer sales, foreign sales, and book channel.
Sales in the publishing division were up 27% to $4.7 million for the quarter from $3.7 million in its FQ2 2019. Losses declined to $600,000 from $1.6 million in the year ago period. One title noted as a source of significant sales increase was
The Beauty of Horror
coloring book line. The division laid off or furloughed about 20% of its staff during the quarter; the "majority" of whom have now been recalled.
The swing back to a loss reversed a positive trend last quarter, when the publishing division reported an unusual quarterly profit (see "
IDW Publishing Ekes Out Quarterly Profit
").
IDW Entertainment was where the big gains came; sales were $4.6 million for the quarter, up from zero in the year ago period, primarily behind the delivery of the first season of
Locke and Key
to Netflix. The division generated a $2.2 million operating profit for the quarter, up from a $700K loss in the prior year period.
Sales in CTM, its travel brochure company, were down 43% to $2.3 million from $4 million in the year ago period. The company shut down for the last month of the quarter, as COVID shutdowns effectively ended leisure travel.
Overall, IDW Media Holdings, the holding company, had sales of $11.6 million, up from $7.8 million in the same quarter a year ago. The company cut its quarterly losses to $300K from $3.6 million in 2019.
In other events, the company brought in money from PPP loans and an equity raise. The equity raise was $12.3 million, including a $4 million debt for equity swap with its chairman, Howard Jonas. The company brought in $3 million in PPP loans, including $1.2 million in loans for the publishing and entertainment division in the quarter and $1.8 million for CTM just after the quarter close.
Top management of IDW Media Holdings has changed. Howard Jonas has moved to Executive Chairman from CEO, and IDT alumnus, former board member and CTM executive Mark E. Knoller is now serving as Interim CEO.