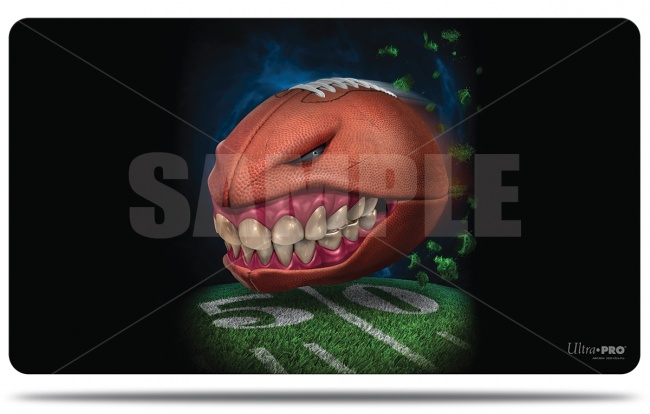 Ultra PRO announced
Tom Wood Collection Breaker Mats
, a new collection of playmats by Juggalo artist Tom Wood, for release in August.
Fans of the hip hop group Insane Clown Posse will likely recognize the work of Juggalo artist Tom Wood for its fantasy depictions of clowns and group members. However, this collection of playmats focuses more on his sports fantasy work which is equally monstrous and dark. Each mat is made of soft fabric with a non-slip rubber backing and measures approximately 24" X 13.5". These breaker mats can be used as TCG playmats for sports fans, a background for box-break videos, trading and sorting, or simply as a decorative mouse pad.
There are three playmats Tom Wood Monster Football Breaker Mat, Tom Wood Monster Baseball Breaker Mat, and Tom Wood Monster Basketball Breaker Mat. Each one retails at $13.99.
Ultra PRO recently revealed its line of Magic: The Gathering accessories for the new Core Set 2021 (see "Ultra PRO Reveals 'Magic: The Gathering' 'Core Set 2021' Accessories").
Click on Gallery below for full-size images!