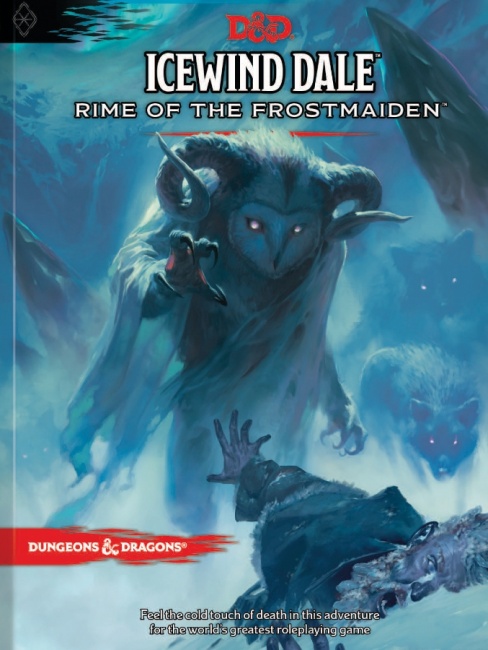 Wizards of the Coast will release the new
Dungeons & Dragons
volume
Icewind Dale: Rime of the Frostmaiden
on September 12.
Icewind Dale: Rime of the Frostmaiden
puts adventurers on the path to Icewind Dale. Auril the Frostmaiden has withdrawn to this cold corner to live among the mortals as she hides from the gods trying to kill her. As the divine embodiment of winter's fury, she's cast a spell over the realm and plunged it into a perpetual, dark winter.
Rime of the Frostmaiden
revisits the frontier settlements known as Ten-Towns as players try to stay a step ahead of the mad wizards of the Arcane Brotherhood.
The new book will ship with an alternate cover featuring a distinct design and soft-touch finish that will be available exclusively in game stores.
Icewind Dale: Rime of the Frostmaiden
will retail for $49.95 at launch.
A new
Stranger Things and Dungeons & Dragons
comic series was also announced today (see "
'Stranger Things' Meets 'D&D'
").
Click Gallery below for full-size cover pics!