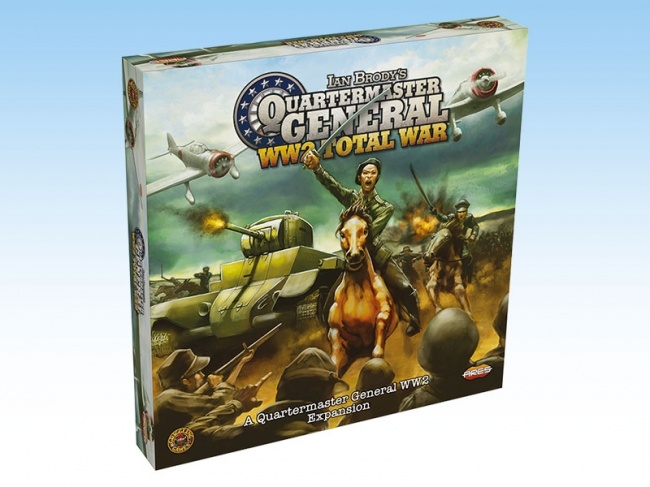 Ares Games revealed
Total War
, a new expansion for
Quartermaster General 2E
board game, for release in September.
Total War is the first expansion for Quartermaster General 2E, and adds many more play options to the game. It introduces Air Forces to help the players to defend their forces in the same area, which another dimension into the game. The game also adds Chinese and French forces to the conflict which open up new play strategies, and Bolster cards to play as reactions in the game. Additionally, the expansion includes a series of "what if?" cards that allow players to explore historical strategies that were never used.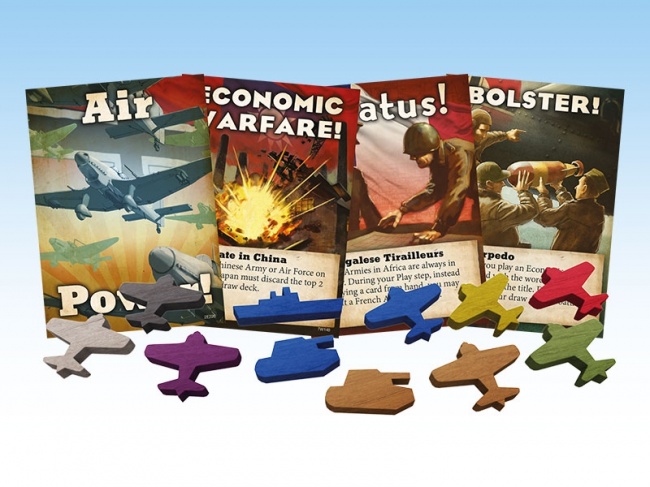 The game box comes with a rulebook, 165 cards, 5 wooden Army pieces, 2 wooden Navy pieces, 13 wooden Air Force pieces, and 5 markers.
Total War
will retail for $34.95.
Ares released Quartermaster General 2E last year (see "Ares Games' 'Quartermaster General 2E' and 'Waste Knights'").