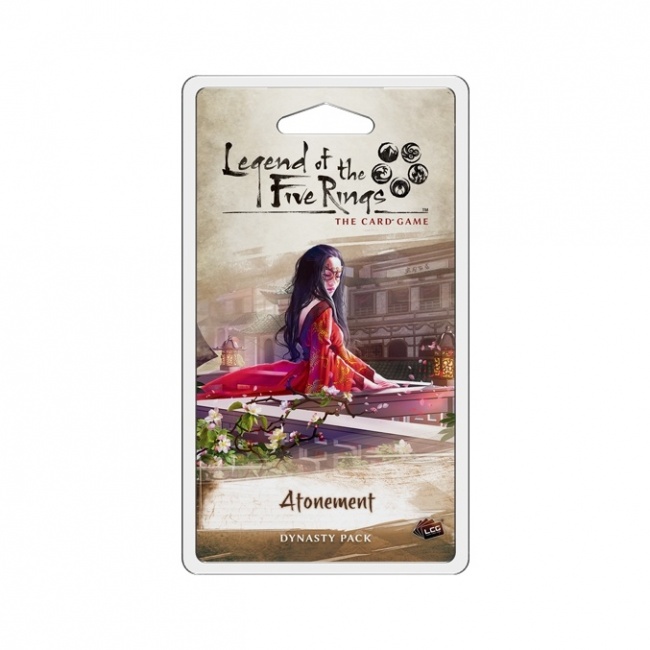 Fantasy Flight Games unveiled
Atonement
, a new
Legend of the Five Rings: The Card Game
Dynasty Pack, for release in the second half of 2020.
Atonement is the sixth expansion in the Dominion cycle for L5R LCG, and feature cards with new eminent and rally keywords. There is a new Dragon stronghold and two new province cards to help other Great Clans fight for honor. Additionally, a card designed by the 2018 L5R World Champion Erik Baalhuis and a L5R community-designed card will also be included in this pack.
Atonement will retail for $14.95.
Fantasy Flight Games last announced Celestial Realms and Wheel of Judgment, a new sourcebook and adventure for the Legend of the Five Rings product lines (see "Delve Into the Spiritual Side of the Emerald Empire in 'Legend of the Five Rings: Celestial Realms'").
Click on Gallery below for full-size images!