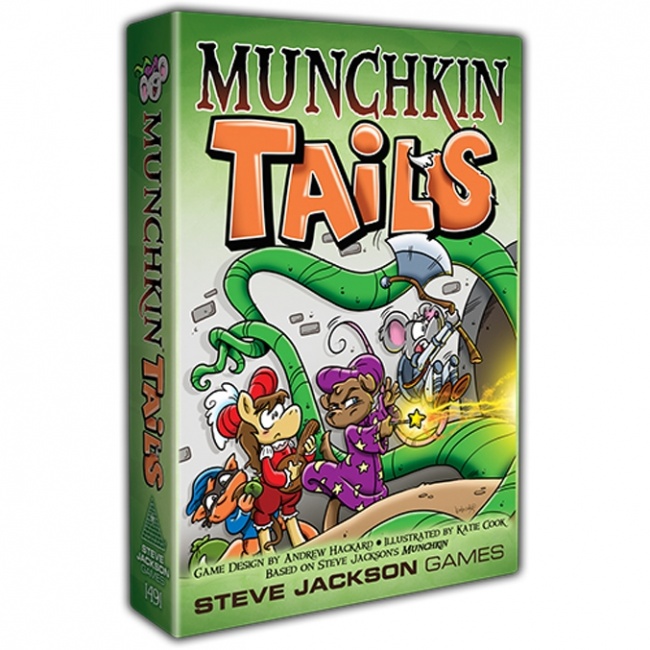 Steve Jackson Games announced
Munchkin Tails
, a new animal-themed version of the popular
Munchkin
card game, for release by July 1.
Munchkin has gone to the dogs as well as to any other mammal sporting a fluffy tail. Munchkin Tails, a new set designed by Andrew Hackard and illustrated by Katie Cook, allows players to add their favorite four-legged friends to any other fantasy Munchkin set or simply use on its own. This new set is geared towards starting players, and is a great way to introduce them to this legacy game line.
The game box comes with 168 cards, a custom six-sided die, and a rulesheet. This game will retail for $24.95.
Steve Jackson Games revealed Munchkin: Something Fishy and Munchkin: Tails of the Season, two new expansions for the Munchkin card game, for release in September (see "Steve Jackson Games Reveals Two New 'Munchkin' Expansions").
Click on Gallery below for full-size images!