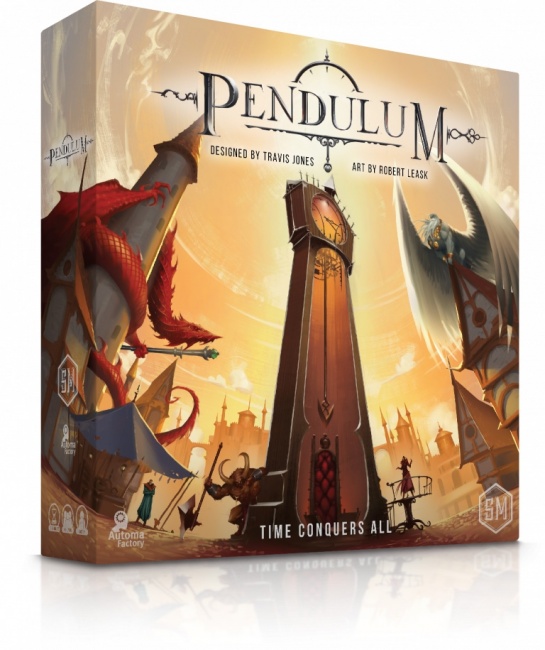 Stonemaier Games unveiled
Pendulum
, a real time worker placement game designed by Travis Jones with art by Robert Leask, which will be shipping in August.
Pendulum is a competitive asymmetric worker placement without turns. In this game, players are powerful nobles looking to succeed the Timeless King. To become the next ruler, players place their workers to execute stratagems and expand the their domain. This game happens in real time, and the goal is to gain resources and advance on the four routes to victory available: power, prestige, popularity, and legendary achievement.
This game is for one to five players, ages 12 and up, and plays in 60 to 90 minutes. The retail price of Pendulum has not been released as of yet.
Recently, Stonemaier Games listed some the impacts COVID-19 will have on its business going forward (see "Stonemaier Lists COVID Impacts").