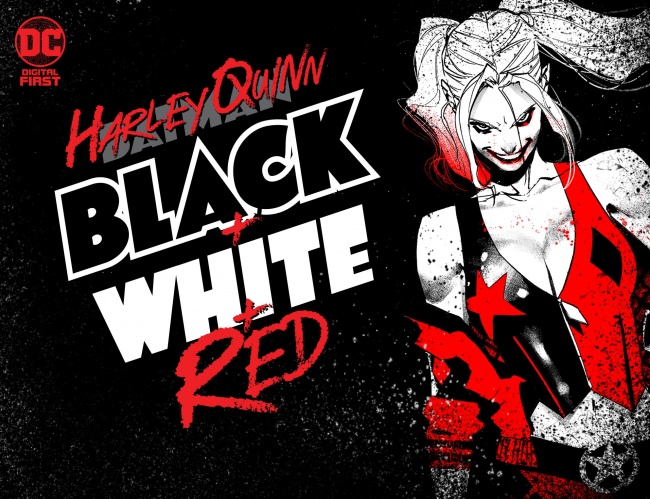 DC Comics announced their
Harley Quinn: Black + White + Red
, which is currently available in digital first, will have a print version available at a later date.
Harley Quinn: Black + White + Red will be released first in digital format through Digital First, and feature a traditional black and white format with splashes of red color used to highlight different parts of the story. The first chapter of the digital run, already available, is entitled Harleen: Red authored by writer/artist Stjepan Sejic with lettering by Gabriela Downie. Future chapters will feature Paul Dini, the team of Amanda Conner, Jimmy Palmiotti, and Chad Hardin, and the pairing of Saladin Ahmed and Javier Rodriguez.
The print edition of this series of this series will appear at a later date, and the format is thus far unknown.
DC Comics announced the Doomsday Clock: The Complete Collection for release into trade on October 13 (see "The Watchmen Collide with DC Universe in 'Doomsday Clock: The Complete Collection'").
Click on Gallery below for full-size preview images!