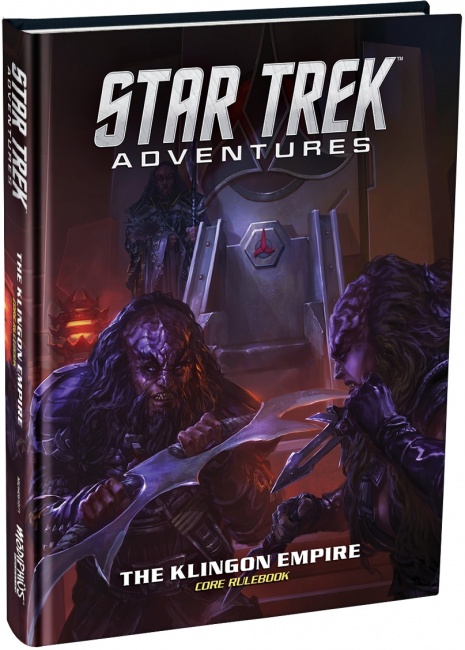 Modiphius Entertainment announced
Star Trek Adventures: The Klingon Empire Core Rulebook
, for use with
Star Trek Adventures Roleplaying Game
, to release in the Fall.
This 390-page full color rulebook has everything players need to tell Klingon-centered stories in the RPG as well as an updated version of the Star Trek Adventures 2d20 game system. It also includes background on the Klingon Empire, its history, culture, worlds, society, warships, and technology, and rules for exploring on a Klingon warship. This book features an introductory adventure where players assume the roles of Klingon warriors who fight to bring honor to their name!
Star Trek Adventures: The Klingon Empire Core Rulebook will come in both a regular print edition and collector's edition. No word on MSRP for U.S. trade as of yet.
Modiphius Entertainment released several sourcebooks for Star Trek Adventures RPG last year (see "Go Boldly Beyond in 'Star Trek Adventures: Strange New Worlds Vol. 2'").
Click on Gallery below for preview images!