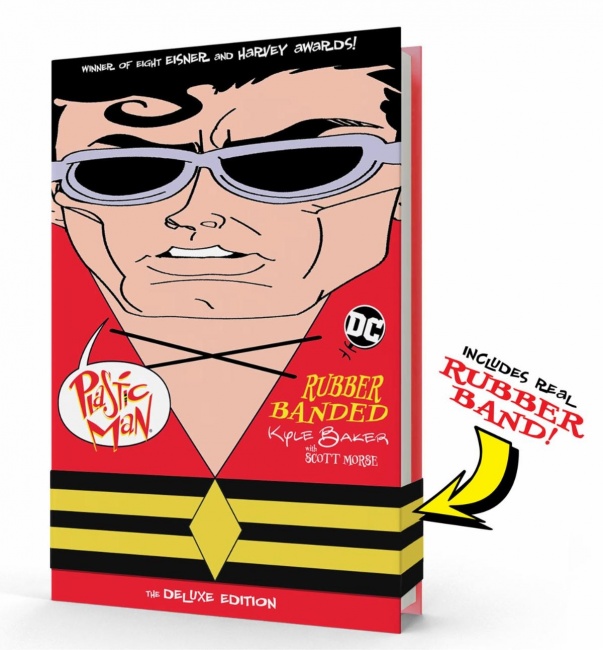 DC Comics announced
Plastic Man: Rubber Banded - The Deluxe Edition
, a collection of
Plastic Man
comics that comes with a rubber band belt, for release on October 20.
This 480-page hardcover book collects Plastic Man #1- #20 bound and secured by an actual rubber band belly belt patterned after Plastic Man's signature belt. The belly band is two inches in height and 0.05 inches thick, and fits neatly around the book to keep it shut. The stories and art held within this book are done by Kyle Baker and Scott Morse, and feature Plaster Man, his new partner FBI Agent Morgan, and Woozy Winks.
This full-color volume will retail for $69.99
DC Comics also announced the Doomsday Clock: The Complete Collection for release into trade on October 13 (see "The Watchmen Collide with DC Universe in 'Doomsday Clock: The Complete Collection'").