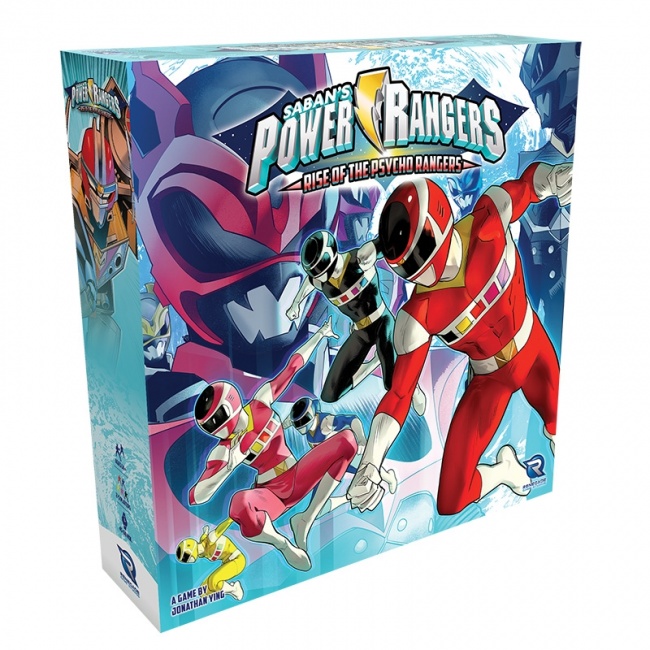 Renegade Game Studios will unleash
Power Rangers: Rise of the Psycho Rangers
, a new expansion for
Power Rangers: Heroes of the Grid
, in September.
The Psycho Rangers, an evil team created by Dark Specter's power, are ready to do battle against the Power Rangers in games of Power Rangers: Heroes of the Grid. The Psycho Rangers are worthy one-on-one opponents for their counterparts, but the veteran Rangers have a few tricks up their sleeves. This expansion features the new rangers, zords, and an Astro Megaship command center to add to the base game. It also introduces a Mastermind Mode where one player assumes control of all the evil forces against their opponent.
Power Rangers: Rise of the Psycho Rangers expansion will retail for $60.00.
Renegade Game Studios last announced expansions for its Power Rangers: Heroes of the Grid in April (see "'Power Rangers: Heroes of the Grid,' 'Bargain Quest' Expansions").