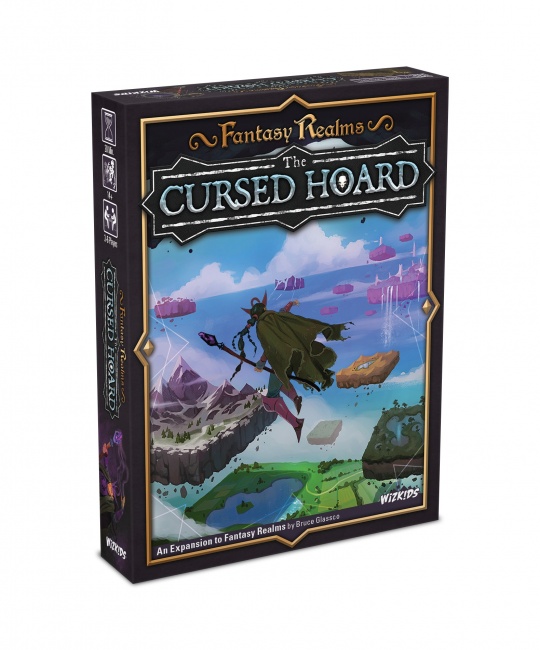 The fantasy hand-building card game
Fantasy Realms
will get an expansion when WizKids releases
The Cursed Hoard
in January.
Launched in 2017, Fantasy Realms challenges players to create the most powerful hand by drawing and discarding cards depicting fantasy elements (see "Build Better 'Fantasy Realms'"). Now Fantasy Realms' designer Bruce Glassco (Betrayal at House on the Hill, Mystery! Motive for Murder) is adding even more variability to the game with The Cursed Hoard.
The expansion set features two modules which can be added to the base game individually or combined together. The first module is the "Cursed Items," which adds a new deck of item cards that offer effects like taking a double turn or hiding discards. But, each time a player uses an item, it penalizes them with negative points. The second module introduces three new suits to the game: Buildings, Outsiders, and Undead.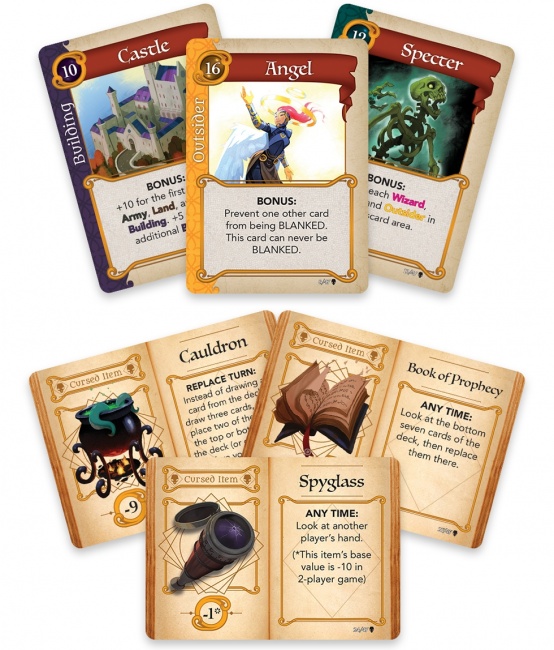 The Cursed Hoard
expansion comes with 47 cards and supports games with 3 to 6 players. Playing time remains at about 20 minutes. MSRP is $14.99. A copy of
Fantasy Realms
is required to use the new expansion.
Click Gallery below to see cards from the new expansion.
WizKids recently released details about its upcoming D&D Icons of the Realms: The Tower terrain piece (see "WizKids Releases New 'D&D Icons of the Realms: The Tower' Deets") and revealed plans for new Premium Painted Figures releasing in December (see "WizKids Anounces Another Wave of 'D&D Icons of the Realms Premium Painted Figures'").