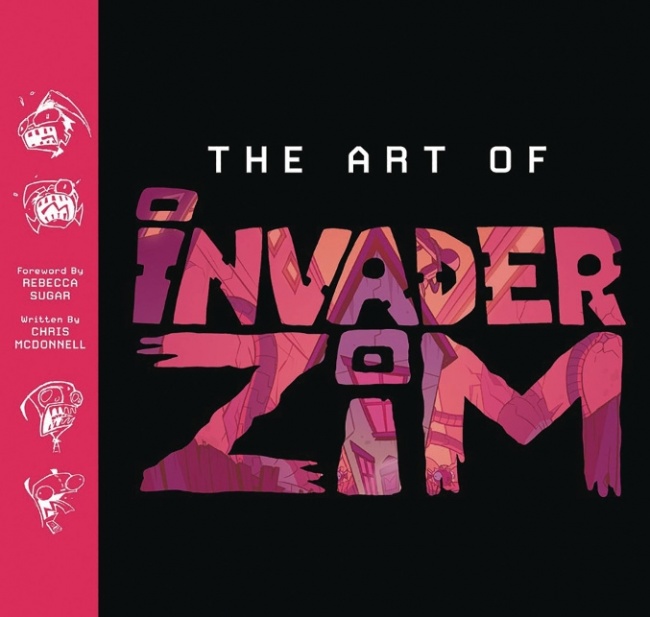 Rebecca Sugar, creator of the animated series
Steven Universe,
has written a foreword for
The Invader Zim Artbook,
which will be published on August 5 by Abrams Books. The book will collect production art, storyboards, art extras, and photos from behind the scenes, along with interviews with the creators and cast.
Invader Zim
was created by indie comics artist Jhonen Vasquez and ran on Nickelodeon for two seasons in 2001-2002; the feature-length film
Invader Zim: Enter the Florpus
began streaming on Netflix in 2019 (see "
'Invader Zim' Teaser
"). The 240-page hardcover volume will cover both the series and the film and will have a 10" x 9" trim size and an MSRP of $35.00.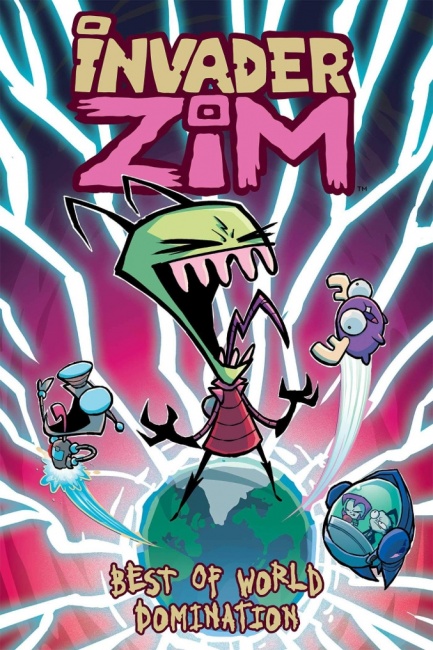 Oni Press published an
Invader Zim
comic that ran for 50 issues, from 2015 to 2020. Oni announced in February 2020 that it would launch a new quarterly series,
Invader Zim Quarterly,
which premiered in May. In addition, Oni said it will collect some of the older stories in themed trade paperbacks; the first volume,
Invader Zim: Best of World Domination,
is solicited for October 7 release with an MSRP of $9.99.