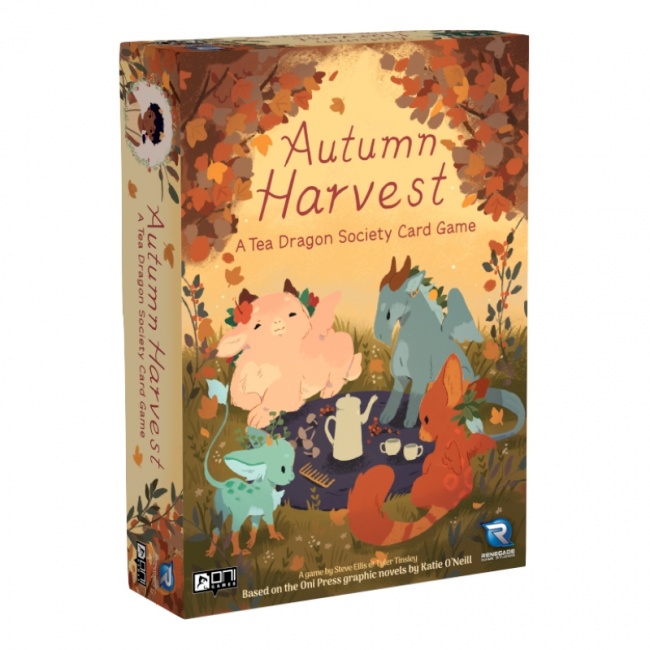 Autumn Harvest: A Tea Dragon Society Game
will be a fully-compatible standalone sequel to the award-winning
Tea Dragon Society Card Game
.
Autumn Harvest
will release late this year thanks to a partnership between Renegade Game Studios and Oni Games.
Autumn Harvest returns to the world of the original game to offer new ways for players to explore the art of Tea Dragon caretaking. It can be played entirely on its own, or combined with the original game for expanded gameplay with up to five players. The new title was created by the same design team of Steve Ellis and Tyler Tinsley as the original Tea Dragon Society Card Game.
Based on the Eisner-award winning graphic novel series by Katie O'Neill, and featuring artwork by the same, The Tea Dragon Society Card Game is a family-friendly deck-building style game in which players befriend tea-loving dragons over the course of a year (see "Cultivate Relationships, Memories, and Tea"). The game received acclaim from critics, earning the Origins Award for "Best Family Game" in 2019 (see "Origins Awards 2019 Winners").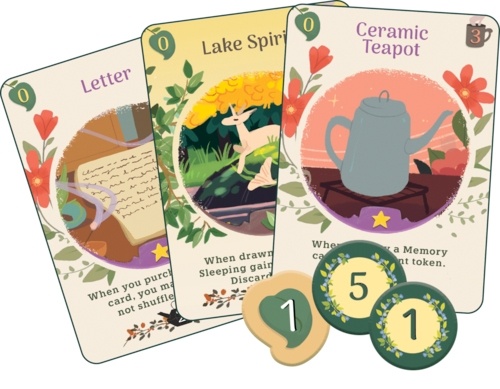 The game will come with 128 cards and 46 tokens. It is intended for 2 to 4 players, ages 10 and up, and games take under an hour to play. MSRP is $25.00.
Earlier this year, Oni Press announced plans to release The Tea Dragon Tapestry this fall, concluding the series (see "Final 'Tea Dragon Society' Volume this Fall").