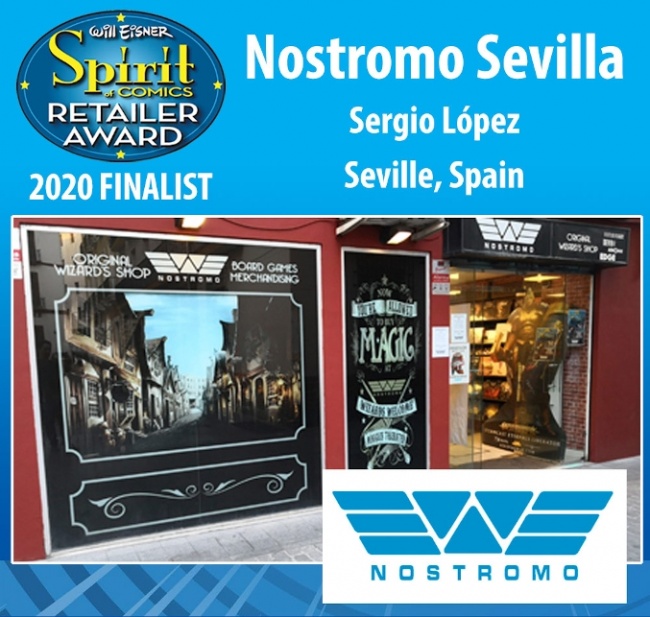 The winner of the 2020 Will Eisner Spirit of Comics Retailer Award was announced in conjunction with Comic-Con@Home, this weekend.
The award went to Nostromo Sevilla, in Seville, Spain, owned by Sergio Lopez.
The judges for the award were Troy-Jeffrey Allen of Diamond Comic Distributors, comic writer Cecil Castellucci, last year's Will Spirit of Comics Retailer Award winner Alejandro Gonzalez of La Revisteria Comics in Buenos Aires, Ross Richie of BOOM! Studios, and Steve Saffel of Titan Books, with Joe Ferrara of Atlantis Fantasyworld in Santa Cruz as the Award Facilitator.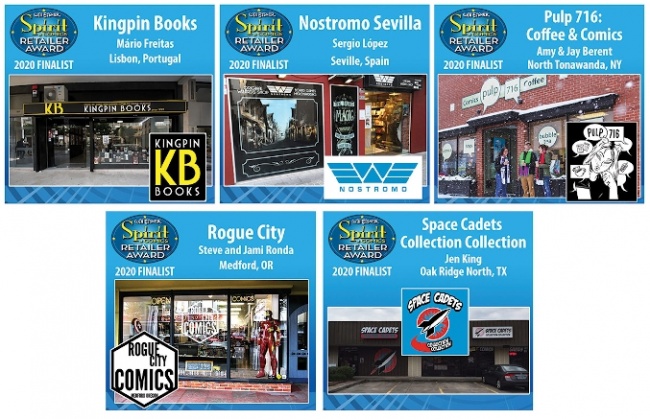 In addition to Nostromo Sevilla, the nominees for the 2020 award were Kingpin Books in Lisbon, Portugal; Pulp 716: Coffee and Comics of North Tonawanda, New York; Rogue City of Medford, Oregon, and Space Cadets Collection Collection of Oakridge North, Texas.
The rest of the 2020 Eisner Award winners were also announced this weekend (see "Eisner Award 2020 Winners").
Click Gallery below for larger retailer graphics!