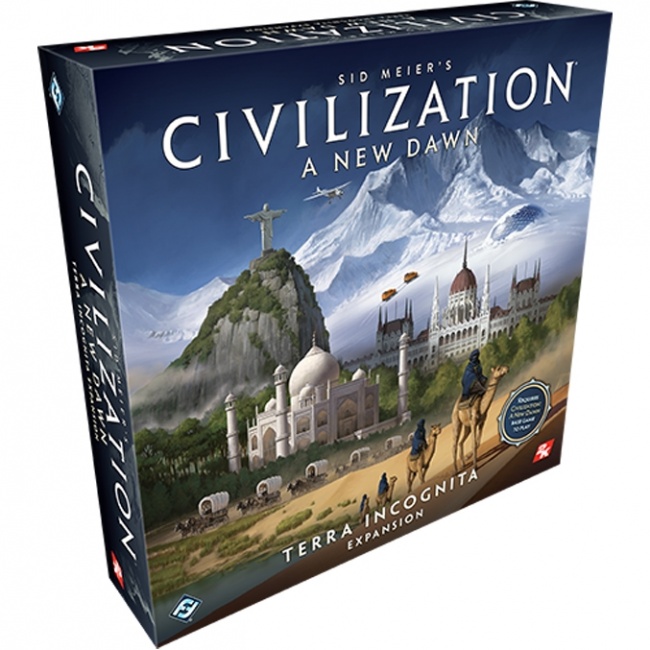 Fantasy Flight Games announced
Terra Incognita
, an expansion for
Sid Meier's Civilization: A New Dawn
, as well as a new gamemat. Fantasy Flight Games released
Sid Meier's Civilization: A New Dawn
back in 2017 (see "
Rewrite History in 'Sid Meier's Civilization: A New Dawn'
")
.
This expansion adds new mechanics to games of Sid Meier's Civilization: A New Dawn such as the option for players to explore their surroundings, new environments, and dynamically constructing the board as they play. It also allows players to unlock new powers and government for their cities as well as redefines combat with new armies. There are also ten brand-new leaders available which offer new strategies and routes to victory, and Terra Incognita allows the core game to support up to five players.
Terra Incognita will retail at $34.95.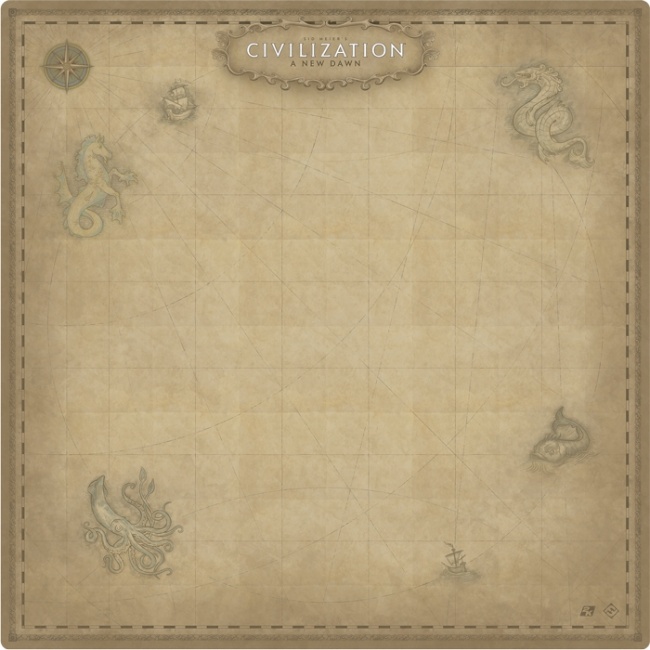 Alongside the expansion, Fantasy Flight Games will also release a
Sid Meier's Civilization: A New Dawn Gamemat
. This mat is designed to provide a premium play surface, and is a 36" by 36" an uncharted map to place tiles on. The gamemat will carry a MSRP of $39.95.
Click on Gallery below for full-size images!