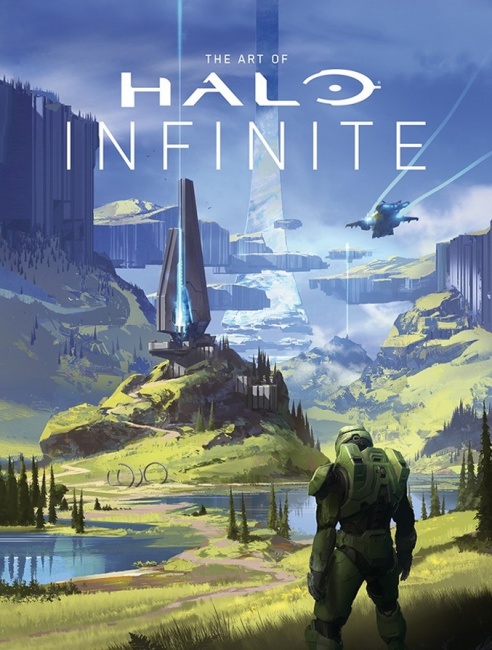 Dark Horse Books, alongside Xbox Game Studios, announced
The Art of Halo Infinite
and
The Art of Halo Infinite Deluxe Edition
by 343 Industries for release into trade for Q4 2020.
One of the most anticipated video game releases of 2020 is Halo Infinite, which will be coming to the Xbox and PC in late 2020. This book collects the spectacular artwork produced for this video game by 343 Industries. It features renditions of the Master Chief, the soldiers of the UNSC, the weapons, vehicles, villains and vistas that were used to create the upcoming game.
The Art of Halo Infinite features cover art from concept artist and Halo Infinite's Art Director Nicholas "Sparth" Bouvier, and The Art of Halo Infinite Deluxe Edition sports a cover resembling the Mjolnir Power Armor. Both of these book should be available in time for the holidays, and the standard edition will retail for $39.99 and the Deluxe Edition will have a MSRP of $79.99.
Dark Horse also announced another specialized hardcover cover book, The Toys of He-Man and the Masters of the Universe for release on November 25 (see "Dark Horse Announces 700-Plus-Page Volume for 'He-Man and the Masters of the Universe' Toy Lines").
Click on Gallery below for full-size cover image!