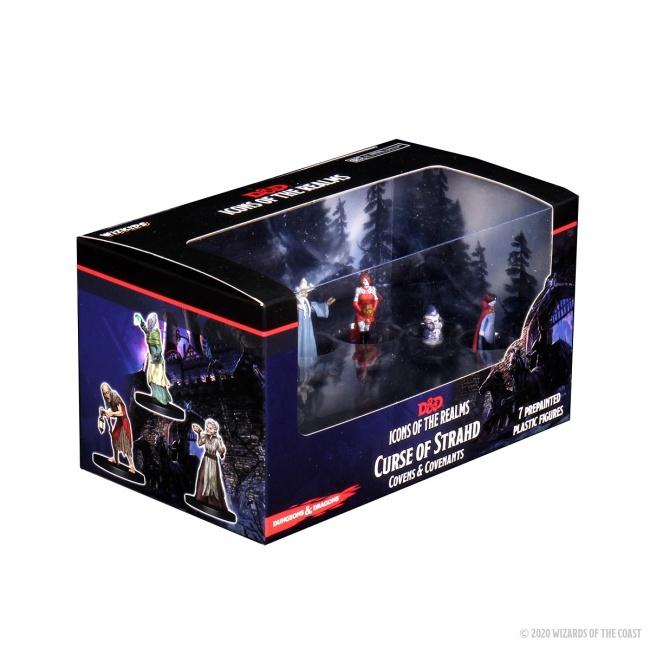 WizKids will release two
D&D Icons of the Realms: Curse of Strahd Premium Box Sets
,
Covens & Covenants
and
Legends of Barovia
, into retail in October. These miniature sets are for use with Dungeons & Dragons latest release Curse of Strahd Revamped (see "
WotC Plans 'Curse of Strahd Revamped'
").
These two box sets highlight seven denizens each from the valley of Barovia where Count Strahd Von Zarovich has ruled for generations. The Covens & Covenants Premium Box Set showcases the citizens that have made Covens in his name or created a Covenant with him. This box set contains pre-painted miniatures of Morgantha, Bella Sunbane, Offalia Wormwiggle, The Abbot, Vasilka, Thorn, and Rose.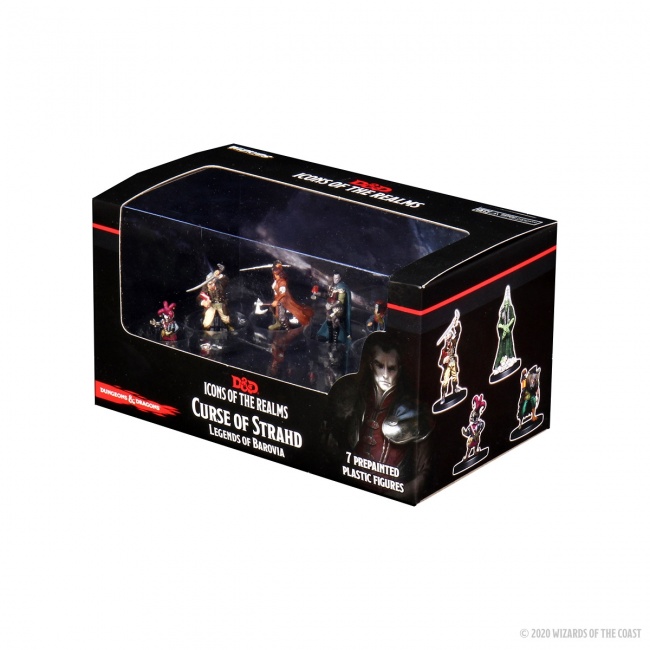 The
Legends of Barovia Premium Box Set
features some of the legendary heroes and villains found in Barovia. This set comes with pre-painted miniatures of Strahd von Zarovich, Madam Eva, Rudolph van Richten, Ezmerlda d'Avenir, Pidlwick II, Baba Lysaga, and Mongrelfolk.
Each of these sets will retail for $39.99.
Click on Gallery below for full-size images!