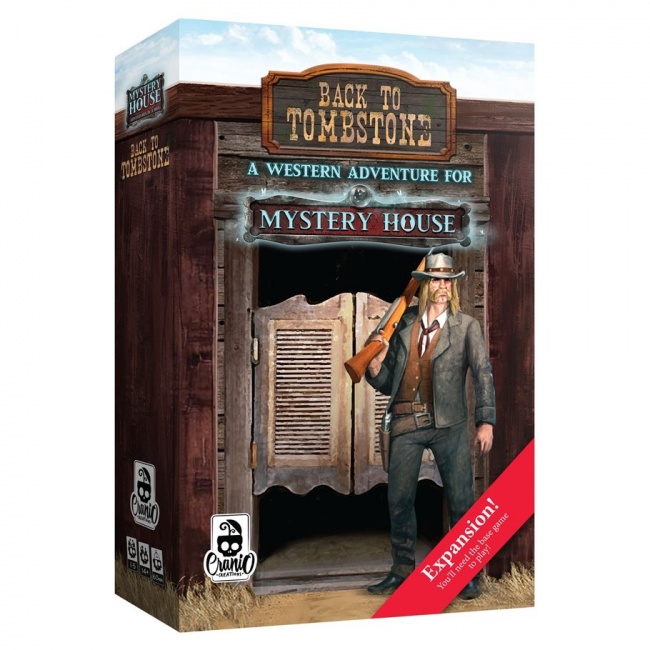 Asmodee USA will release
Mystery House - Back to Tombstone
, the first expansion of Mystery House by Cranio Creations, on August 21.
In Back to Tombstone, players must escape the wild wild west! They will be confronted with everything from fearless foes to smoking guns in this new mystery. This expansion is driven by an app that tracks game progress as the players solve riddles. The game box come with 36 Location cards and 28 Object cards, and requires the core game to play.
Mystery House - Back to Tombstone is for one to five players, ages 14 and up, and plays in 60 minutes. It will retail for $14.99.
Asmodee USA will also release Hint, a new clue-guessing party game, to U.S. trade on August 21 (see "Asmodee USA Brings 'Hint' to U.S. Trade").