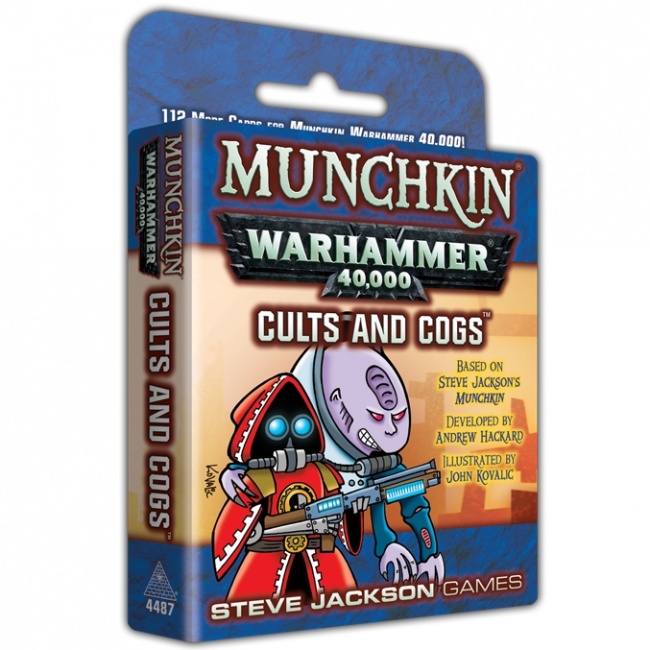 Steve Jackson Games unveiled
Munchkin Warhammer 40,000: Cults and Cogs
, an expansion for
Munchkin Warhammer 40,000
, for release into retail in August.
This new expansion, designed by Steve Jackson, developed by Andrew Hackard, and illustrated by John Kovalic, adds two more armies to the base game. The first army added are the Genestealer Cults who invade worlds via DNA manipulation. The other army, Adeptus Mechanicus, features mechanized armor that devastates everything in their path.
This expansion supports three to six players, age 10 and up, and plays in 1 to 2 hours. It will retail for $19.95.
Steve Jackson Games released Munchkin Warhammer Age of Sigmar: Death and Destruction in February (see " Two More 'Munchkin' Expansions From Steve Jackson Games").