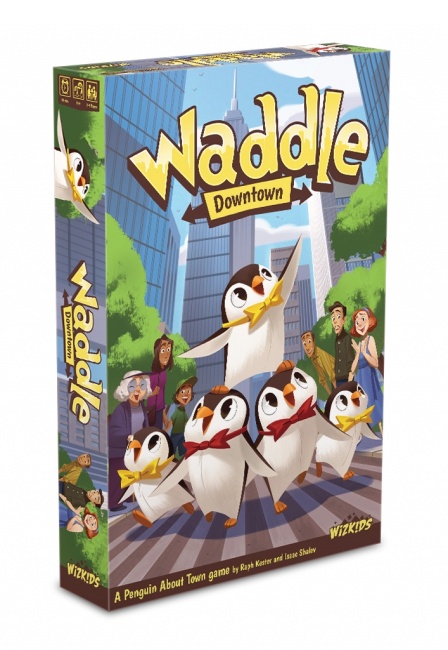 WizKids has announced
Waddle
, a game about penguins visiting the big city, set to release in February.
In this family-friendly game, players share control of a "waddle" of penguins that are out for a day around town. By playing cards, they create opportunities to score points based on where the penguins are located. Then they place or move penguins around the playing area, hoping to match the requirements on the card they played to score points.
The game was created by Raph Koster and Isaac Shalev. It comes with 32 penguins in two colors, 52 cards, 10 tokens, 10 place tiles, and 1 round and score board. It is intended for 2 to 4 players, ages 10 and up, and plays in about half an hour. MSRP is $29.99.
Click Gallery below to see components from the game.
In January, WizKids will release The Cursed Hoard expansion for Fantasy Realms (see "WizKids Expands 'Fantasy Realms'").