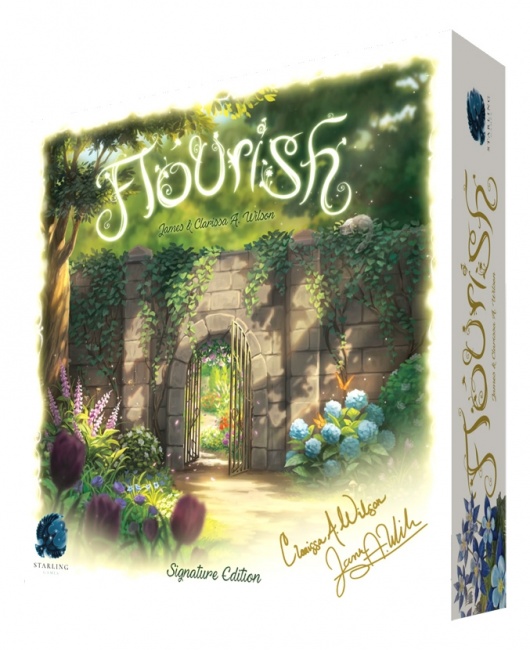 Starling Games announced that they will release
Flourish
, a gardeing game by the creators of
Everdell
, in the second half of 2020.
Flourish is a garden-building, card-drafting game from the creators of Everdell, James A. Wilson and Clarissa A. Wilson. In this game, players plan out a garden, build it, and attempt to gain the most points from their design by the end of the game. While they are playing, players gaze upon the magnificent card art for this game provided by April Borchelt, Naomi Robinson, Christina Qi, and Dann May.
It is for one to seven players, ages 8 and up, and plays in 20 minutes. No word yet on MSRP for this product.
Starling Games recently released Spirecrest and Bellfaire, two new expansion sets for the Everdell board game (see "Starling Games Will Release Two New 'Everdell' Expansions").