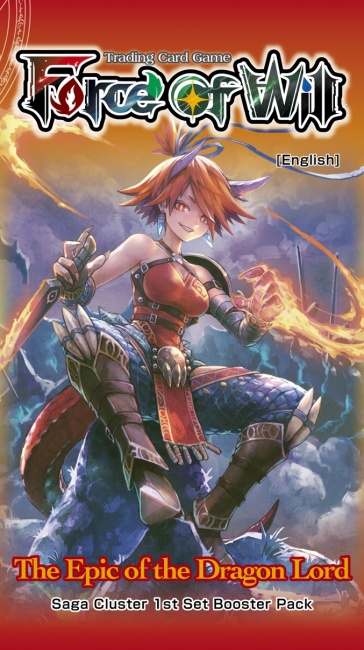 Force of Will, Inc. unveiled
The Epic Force of the Dragon Lord
, a new set for
Force of Will Trading Card Game
, for release into U.S. trade on November 20.
The Epic Force of the Dragon Lord will begin the Saga Cluster, the next cluster in the game series. Each pack contains 10 cards, and the set breaks down to having 55 kinds of Normal cards, 20 kinds of Rare cards, 15 kinds of Super Rare cards, 5 kinds of Marvel Rares, 6 kinds of Ruler/J-Ruler cards, 5 kinds of Basic Magic Stones, some number of Token cards, 18 kinds of Life counter cards, and 6 kinds of Will coin cards. The Epic Force of the Dragon Lord also features a PR card that comes one per display with boxes coming with 36 booster packs and a carton will have 6 boxes.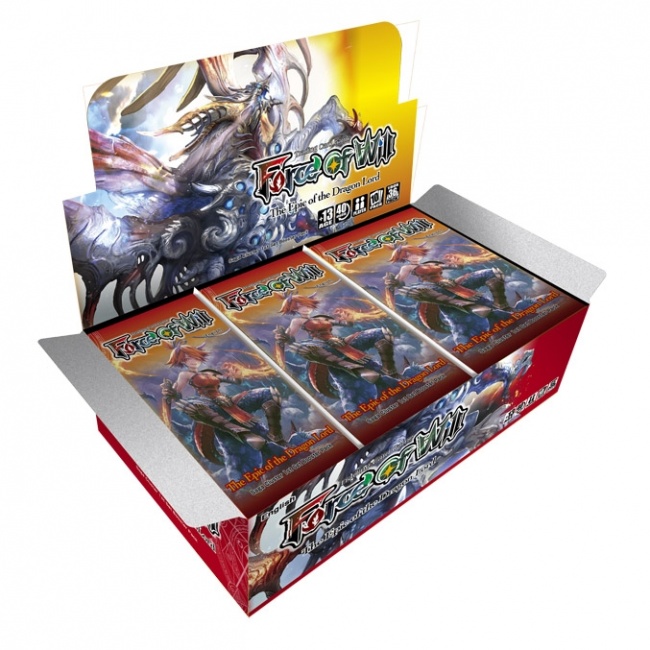 They will also put out a prerelease kit for
The Epic Force of the Dragon Lord
. This kit will come with 72 packs of the new set, 12 copies of a special PR card, 2 playmats, and 12 copies of a Basic ruler card. It will be made available in time for this set's November 13 prerelease date.
Force of Will, Inc. will also release Prologue of Attoractia, a new set for Force of Will Trading Card Game, into trade on August 21. (see " Force of Will Announces New Set to Release Into Trade in August").