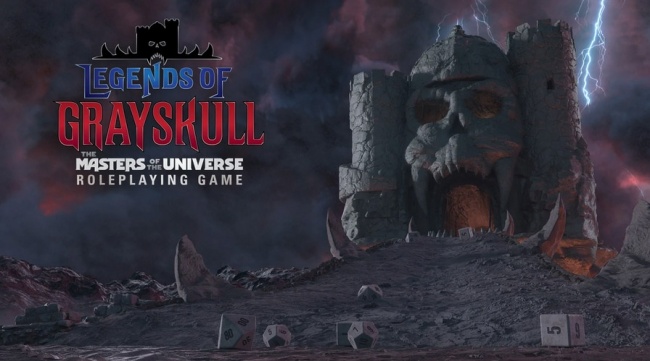 Fandom, Inc., under license from Mattel, unveiled
Legends of Grayskull
, a MOTU roleplaying game that uses the Cortex RPG engine which Fandom acquired last year (see "
Fandom Acquires 'Cortex' RPG Rules System
").
In the Legends of Grayskull, players can create characters to explore the realm of Eternia. This upcoming RPG will feature a multi-faceted approach roleplaying by utilizing a core roleplaying game, a digital companion and toolset, a community content creation and sharing platform, and an organized play program. The goal of the organized play program will be give MOTU fans a chance to connect and build their story in Eternia.
"My first action figures as a kid were He-Man and Skeletor," said Adam Bradford, Executive Producer and Vice President of Tabletop at Fandom. "Masters of the Universe was my first fandom—I learned to read from the mini-comics, watched the show and acted out scenes on our sofa, and made up the most elaborate stories of my own with those characters. I'm thrilled for Fandom to partner with Mattel to make Legends of Grayskull and give fans a new way to tell exciting stories with family and friends."
No word on release date or MSRP as of yet.